Syrian Toddler Alan Kurdi's Family To Arrive In Canada As Justin Trudeau's Refugee Program Draws Praise
Relatives of Alan Kurdi -- the three-year-old Syrian child whose death in the Mediterranean Sea in September triggered a global outcry over the refugee crisis -- will be among those who arrive on Canadian shores before the end of the year, according to media reports. The resettlement of Alan's relatives will be undertaken as part of the Canadian government's refugee plan, which aims to open the country's doors to 25,000 Syrian refugees over the next three months.
Alan's aunt Tima Kurdi -- who has been living in Canada for over 20 years -- told CBC News that her brother Mohammad Kurdi, along with his wife and five children, are scheduled to arrive in British Columbia on Dec. 28. However, Alan's father Abdullah, who also lost his other son and wife, has chosen to stay in Iraq.
"He doesn't want to leave," Tima said. "He's still hurt. He said 'I tried my best to save my family, and now they're gone and my life doesn't mean anything to me, so I'm not going anywhere.'"
The Canadian government had, earlier this year, rejected the private asylum application for Mohammed and his family. At the time, the application had been returned as incomplete as "it did not meet regulatory requirements for proof of refugee status recognition," the BBC reported.
The application was finally approved late last month, just days after Canadian Prime Minister Justin Trudeau -- whose refugee program is now being praised globally -- took office.
"He [Trudeau] is a good person," Tima told CBC News during an interview in October. "He is looking at refugees as human beings."
With the exception of a few Conservative politicians, who have raised security concerns after last month's Paris terrorist attacks, most Canadians have so far remained supportive of the Trudeau-led administration's efforts to resettle refugees.
Last week, Trudeau's decision to personally welcome the first batch of refugees arriving under his government's resettlement plan made international headlines, with many contrasting his support for refugees to the controversy in the neighboring United States, where several state governors have vociferously opposed accepting Syrian refugees, and where Republican presidential front-runner Donald Trump recently announced a proposal to ban entry of all Muslims to the country.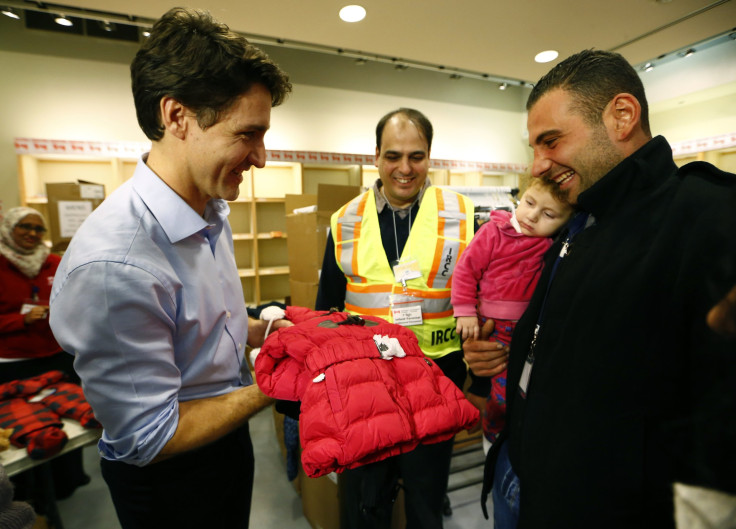 "Resettling refugees demonstrates our commitment to Canadians and to the world that Canada understands that we can and must do more," Trudeau told the Canadian parliament last week.
While Canada's newly elected government has refused to budge on its campaign promise to receive the asylum seekers, it has extended the timeframe in which it would receive the 25,000 refugees by two months, to the end of February.
"We need to make sure it's done right," Trudeau reportedly said last month. "The question that we've always had at the front of our mind as we were moving forward is ensuring that these 25,000 refugees have as successful a path as possible."
© Copyright IBTimes 2023. All rights reserved.