Syria's War On Christians: Where Are The Missing Bishops, Priests And Nuns?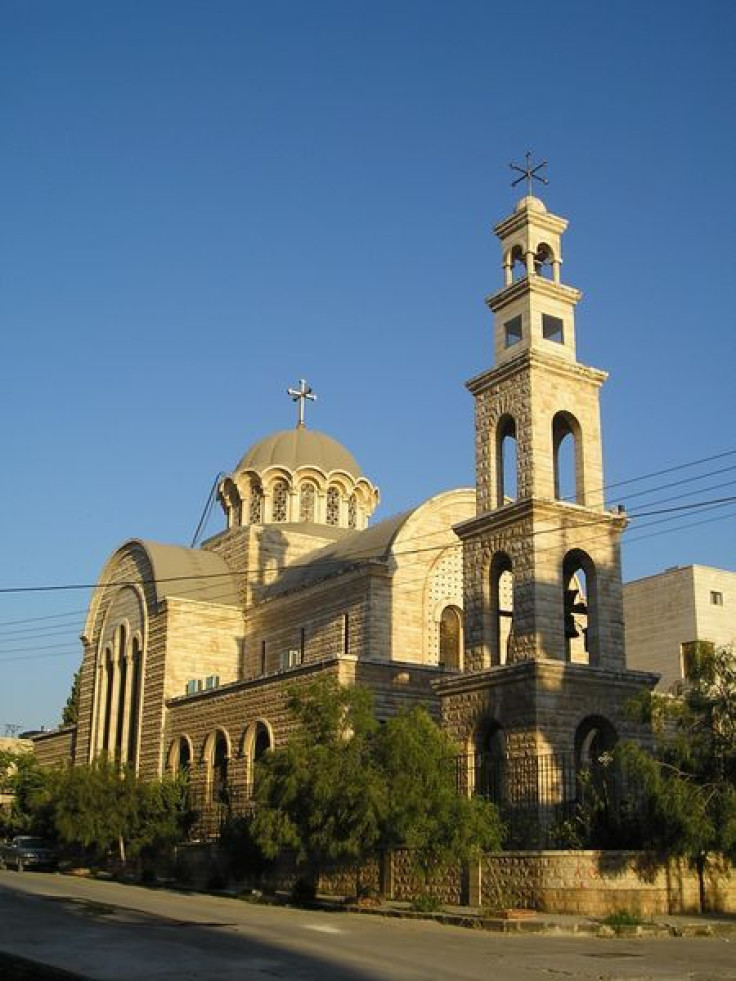 The relentless carnage and horror that has engulfed Syria over the past two and a half years has taken a particularly heavy toll on the country's Christian minority. An unknown number of civilians, including religious figures, have been kidnapped or killed or remain missing, in a conflagration that seems to have no end.
Last April two Christian bishops were abducted near the town of Aleppo in northern Syria near the Turkish border and haven't been heard from since. A deacon named Fathallah Kabud drove through a checkpoint near Aleppo last year with two bishops, John Ibrahim and Boulos Yazigi, in an attempt to help secure the release of two priests who had earlier been kidnapped. Ibrahim had been successful in similar prior negotiations, having freed about two dozen hostages, both Christian and Muslim.
The National Review reported that in the summer of 2012, when control for Aleppo began in earnest, many foreign jihadists from places as far away as the Caucasus had come to Syria to join the war against the brutal military of President Bashar Assad, allegedly on the side of the Free Syrian Army, Assad's opponents. However, these Islamist warriors differed greatly from the FSA and have allied themselves with such fundamentalist extremists as al Qaeda. When Kabud, Ibrahim and Yazigi (all unarmed) went through the checkpoint near Aleppo, a group of men, reportedly wearing Central Asian garb and probably Chechens, descended upon the vehicle, took Kabud away at gunpoint and executed him. The whereabouts of the two bishops remains a mystery, but the Catholic News Agency reported last month that there are rumors that only one of the abducted bishops is still alive and the other is being kept somewhere in Syria or possibly Turkey.
Other Christian clergy have also been abducted in the war-torn country. Last month, the Catholic News Agency reported that an Orthodox bishop in Syria called for Islamist rebels to release a dozen nuns who'd been kidnapped. "We've now reached the point where even nuns are being abducted. What have they done wrong? It's a crime. The abductors want to demonstrate that they show no mercy," Bishop Selwanos Boutros Alnemeh, the Syriac Orthodox Metropolitan of Homs and Hama, told Aid to the Church in Need, an international Catholic pastoral charity.
Alnemeh also explained to the charity that he believes that the nuns and three other women are being held in the rebel-controlled town of Yabrud, about 12 miles from their Orthodox convent of St. Thekla in Ma'loula. Ma'loula, which is about 35 miles north of Damascus, was taken over by rebel forces in early December. CNA reported that the kidnappers are believed to be fighters for the al-Nusra Front. "I am very sad that they have been abducted," the bishop added.
But soon after the nuns disappeared, Al Jazeera broadcast a video purported to show the captives alive. "They [the nuns] said they had been removed for their own safety," Alnemeh said. "We don't know how recent the recordings are and how the sisters are doing now." Associated Press reported that the rebels are demanding the Assad government release of hundreds of jailed women activists in exchange for the nuns' freedom. Alnemeh asserted that the nuns are completely innocent and have no link to any political groups. "They [the nuns] were neither on the side of the [Assad] regime nor on that of the opposition. Their convent took in refugees regardless of their religion, including Muslims," he said.
WND, a conservative news website in the U.S., quoted a Greek Orthodox bishop named Luca al-Khoury who has apparently urged Christians around the world to fight the Islamists in Syria and protect Christian holy places in the country. Al-Khoury alleged that about 40 churches have been damaged or destroyed during the civil war in Syria. "Every Christian youth capable of taking up arms should do so and defend Syria," Al-Khoury declared. "Christians are prayerful and peaceful, but it seems that today, faced with these people, prayer and peace aren't enough anymore."
Al-Khoury added that Syrian Christians will not depart Syria of their own will. "Christians and Muslims have been living in Syria for over 1,600 years and Syrian Christians aren't afraid, even though the main goal of those who target the churches is to attack Christians' historical identity," he explained.
Even the energy minister of neighboring Lebanon, Gebran Bassil (a Christian himself), referred to the abduction of nuns in Ma'loula and warned that the international community must step in to protect Christians in Syria. "Reactions in Lebanon, the Levant and the world haven't been sufficient," Bassil said.
According to the CIA/World Factbook, about 16 percent of Syria's population is Christian.
© Copyright IBTimes 2023. All rights reserved.