Taiwan Alarmed By Slow Pace Of Arms Sales, Reduced Access To Portable Missiles Amid China Threat
KEY POINTS
Mark Esper arrived in Taipei on Monday to lead a delegation of the Atlantic Council
He said that Taiwan should be studying how Ukraine has fought Russia using asymmetric strategies
Earlier, CIA Director William Burns said that China is likely making a note of mistakes that Russia made in Ukraine war
Taiwan is concerned about the speed of arms sales and the country's need to gain better access to weapons like portable missiles, former U.S. defense secretary Mark Esper said Wednesday as he visited the island nation.
Esper, who arrived in Taipei on Monday to lead a delegation of the Atlantic Council, said he would convey Taiwan's concerns to Washington. Earlier, Taiwan, which has been concerned about an impending threat from China, talked about problems accessing some US weapons it has on order. These weapons included shoulder-fired Stinger anti-aircraft missiles, Reuters reported. The increased demand for the missiles in Ukraine has resulted in a shortage in supply.
"I didn't pick up any frustration other than the speed at which we conduct arms sales," Esper told reporters in Taipei. "There was an expression of the need to get greater access to weapons such as the Javelin (an anti-tank weapon) and the Stinger."
"I think there was a concern about the supply chains and supply lines. That's an issue that my delegation and I decided to take back and to share with the right people in [Washington]."
Esper said Taiwan strengthening its military capabilities would not lead to conflict with China, Taipei Times reported.
Talking about Taiwan's capabilities, Esper said it could be a challenge for the island nation to match Beijing in terms of conventional power. However, Taiwan should be studying how Ukraine has fought Russia using asymmetric strategies.
"You don't do asymmetric warfare with fighter jets. That doesn't mean it can't be part of a more comprehensive strategy, but you have to build the asymmetric capabilities first," he said.
Espen's comments came as CIA Director William Burns said China is likely making a note of the mistakes Russia made in its war in Ukraine to prepare for the possible invasion of Taiwan.
China has learned from Russia's example that "overwhelming force" cannot help secure "quick" victories," Burns said, while speaking at the Aspen Security Forum.
"If there's one lesson I think [China] may be drawing from Putin's experience in Ukraine, it's that you don't achieve quick, decisive victories with overwhelming force," Burns said Wednesday. "I wouldn't underestimate President Xi's determination to assert China's control over Taiwan. He's determined to ensure his military has the capability to undertake such action should he decide to move in that direction."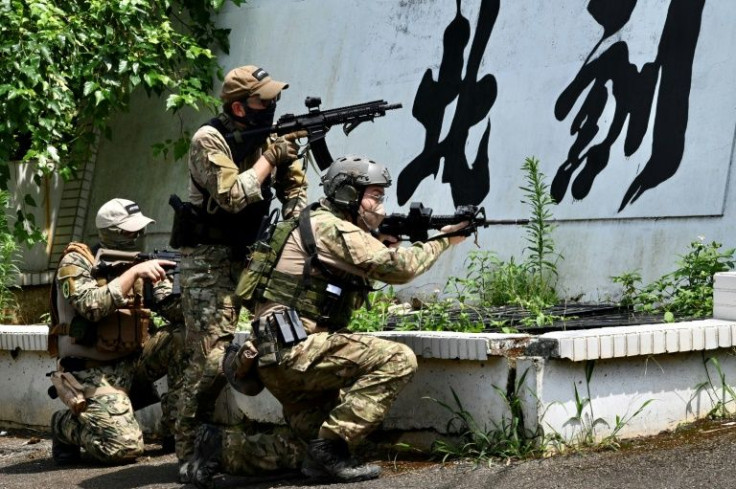 © Copyright IBTimes 2023. All rights reserved.