China Learning From Russia's Mistakes In Ukraine For Taiwan Invasion: CIA Director
KEY POINTS
Burns said China has learned that overwhelming forces cannot secure quick victories
He suggested that China is 'unsettled' by the West's response to Russia's invasion of Ukraine
China has long considered self-ruled Taiwan as part of its territory awaiting reunification
China could be studying mistakes that Russia made in its war in Ukraine in preparation for possibly invading Taiwan, CIA Director William Burns said.
Speaking at the Aspen Security Forum, Burns said China has learned from Russia's example that "overwhelming force" cannot help secure "quick" victories. He suggested that Chinese President Xi Jinping would likely assert control over Taiwan but is still making sure that his military forces are capable of taking over the East Asian country.
"If there's one lesson I think [China] may be drawing from Putin's experience in Ukraine, it's that you don't achieve quick, decisive victories with overwhelming force," Burns said, according to a Fox News Digital report Wednesday. "I wouldn't underestimate President Xi's determination to assert China's control over Taiwan. He's determined to ensure his military has the capability to undertake such action should he decide to move in that direction."
Burns also said that the response from Europe and the United States over Russia's invasion of Ukraine has "unsettled" China. He added that Russia's five-month-old war, which he characterized as a "strategic failure" for President Vladimir Putin, forced China to take a more "cautious" approach.
Since the beginning of the war, China has yet to condemn Russia for its invasion of Ukraine. Beijing has also stepped up its purchase of Russian energy. However, Burns said China is unlikely to offer military support to Russia, adding that the Chinese government appears to be very careful not to incur economic sanctions from the West.
"I think Xi Jinping's main concern is getting through a very important party congress in the autumn and having a relatively predictable global economic landscape," the CIA director said.
China has long considered Taiwan, a self-ruled country, as part of its territory awaiting reunification.
According to the online encyclopedia Britannica, Taiwan first came under full Chinese control in the 17th Century during the Qing dynasty. However, the country was given to Japan in the aftermath of the First Sino-Japanese War. China again took control of Taiwan in 1945, following Japan's defeat in World War II.
In 1949, a civil war erupted in China between nationalist government forces led by Chiang Kai-shek and the communist party, led by Mao Zedong. Chiang Kai-shek and the nationalist party fled to Taiwan after losing in the civil war, causing a separation between Taiwan and China.
In the ensuing years, Beijing has maintained that it has jurisdiction over Taiwan. In contrast, the Taiwanese government argued that they were never part of the modern Chinese state that was formed after the civil war in 1949.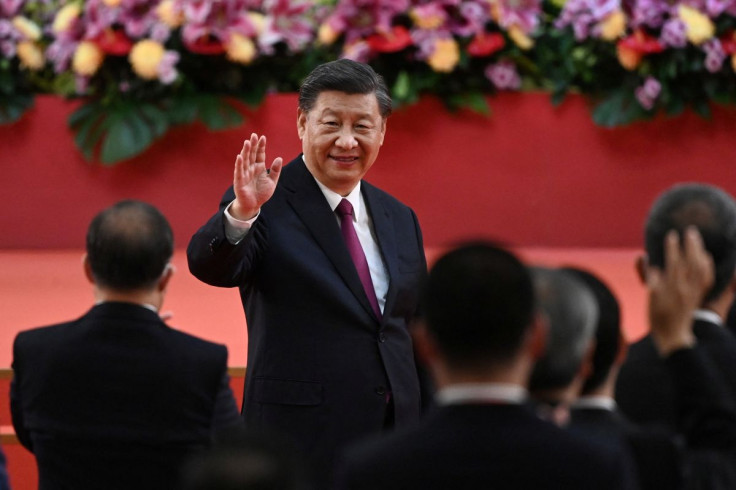 © Copyright IBTimes 2023. All rights reserved.