Taiwan Becomes First Asian Country To Legalize Same-Sex Marriage
Taiwan's parliament in a landmark vote Friday legalized same- sex marriage, making the self-ruled island the first Asian country to do so. Lawmakers passed a bill that allows same sex-couples to form 'exclusive permanent unions' and allows them to apply for 'marriage registration' with government agencies.
Taiwan President Tsai Ing-wen announced her support for the same-sex marriage bill. She wrote: "On May 17th, 2019 in Taiwan, Love Won. We took a big step toward true equality, and made Taiwan a better country," CNN reported.
The bill is a major victory for the country's LGBT community. The new legislation gives same-sex couples many of the tax, health insurance benefits available to other couples, along with limited adoption rights and child care benefits. The legislation faced strong opposition from religious groups. The gay community in the country had been rooting for this legislation for quite some time.
Thousands of people demonstrated Friday outside the parliament building before the vote. Many protesters carried signs reading "The vote cannot fail." Taiwan's efforts to legalize same-sex marriages started in 2017, when Taiwan's Constitutional Court ruled such marriages constitutional. The court also gave the Parliament two years' time to amend the existing laws of marriage in the country or that the legislation will go into effect automatically by May 24, 2019.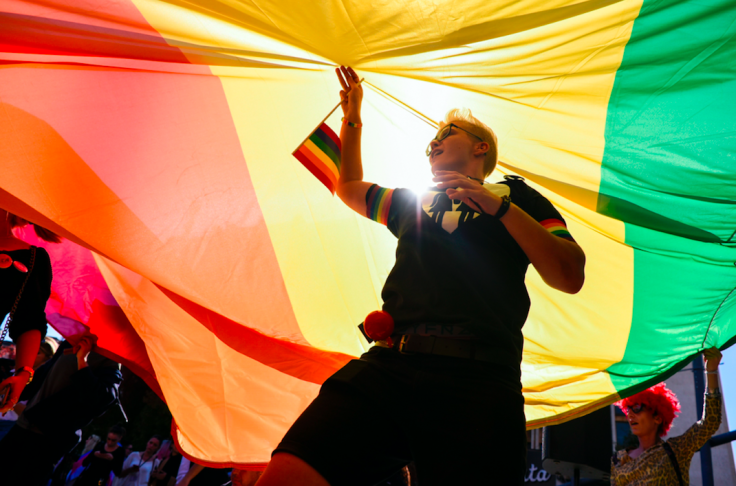 Many couples planned their wedding for the May 24 deadline set by the court but was unsure whether it will actually happen. Jennifer Lu, a spokesperson for Marriage Equality Coalition Taiwan, said, "The world is watching to see if Taiwan's parliament will write a new page in gender equality or deal another blow to Taiwan's hard-fought democracy, human rights and the rule of law. For the gay communities what matters the most is whether we can legally get married on May 24 and be listed as the spouse in ID cards, to be treated and respected as the 'spouse' in the whole legal system,and whether same-sex families can obtain legal parental rights for their children," Al- Jazeera reported.
Just recently the Sultan of Brunei had cancelled the country's gay-sex death penalty law after a global backlash. The country had announced on April that it would impose strict punishments including death by stoning, for those convicted of gay sex, adultery and rape. The severe backlash, among whom were Hollywood celebrities like George Clooney and Elton John, and the boycott of the Sultan's hotels by many multinational companies forced the country to back down on the law.
© Copyright IBTimes 2023. All rights reserved.