Taiwan Government Investigates Xiaomi On Potential Cyber Security Concerns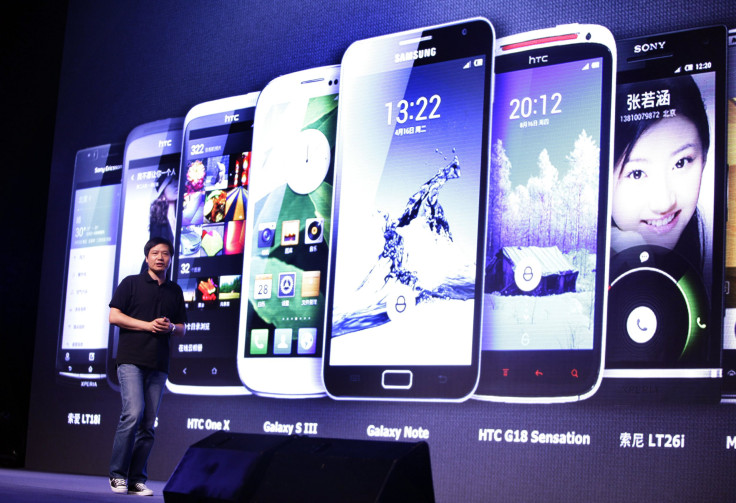 (Reuters) - The Taiwanese government is investigating whether Xiaomi Inc, China's leading smartphone company by domestic shipments, is a cyber security threat and will make a decision within three months.
It wasn't immediately clear whether the investigation could lead to any ban for Xiaomi's low-priced smartphones in Taiwan.
Some Xiaomi phones automatically send user data to the firm's servers in Beijing, where the company is headquartered, potentially leading to security breaches, according to a statement posted on the website of Taiwan's executive branch on Tuesday.
The probe is a reminder of the scrutiny Chinese technology firms are subject to abroad, as governments become increasingly wary of potential cyber security threats from the world's second-biggest economy. China's government and companies are frequently accused of cyber and industrial espionage.
Concerns are also mounting that Taiwan, which China regards as a breakaway province, is over-reliant on the mainland. Critics of Beijing argue expanding economic ties allow China to influence the island's fiercely democratic politics.
The statement added that popular Japanese instant messaging service Line, owned by South Korea's Naver Corp, will be banned from use on government work-related computers, also due to security concerns.
A Line spokeswoman based in Tokyo told Reuters that the company is investigating the matter but would not provide more details.
Xiaomi declined to comment.
The smartphone maker recently came under fire for unauthorized data access, spurring the company to upgrade its operating system and let users refuse to allow it to collect information from their address books.
Although the vast majority of the company's sales come from China, Xiaomi has set up shop elsewhere in Asia, including Singapore, Malaysia, Indonesia, the Philippines and India. It is also eyeing expansion into countries like Thailand, Brazil and Mexico.
Hong Kong's public broadcaster quoted the head of the mainland's Taiwan Affairs Office as expressing dismay over Taiwan's decision, saying "one cannot stop the attractiveness of Xiaomi phones among compatriots across the strait."
Beijing considers Taiwan a renegade province and has not ruled out the use of force if it formally declares independence.
Trade ties between the two regions, however, have skyrocketed in recent years, though Taiwan still often views Chinese firms with suspicion.
Taiwan's police force has encouraged employees not to use Tencent Holdings Ltd's mobile messaging app WeChat since August, the police said.
© Copyright IBTimes 2023. All rights reserved.