Taiwan Plane Crash: Hung Yu-Ting, 34-Year-Old Survivor, Crawls Out Of Debris To Call Father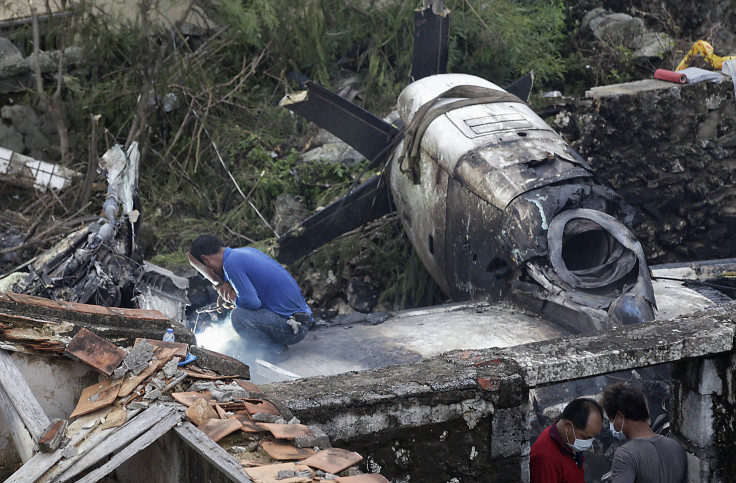 Hung Yu-ting, a 34-year-old woman, who is one of only 10 survivors in the TransAsia Airways plane crash, which killed 48 people on Wednesday, called her father soon as she managed to crawl out of the plane's mangled remains.
The woman reportedly escaped through a hole in the body of the aircraft, which crashed while attempting to make an emergency landing at a village in Penghu, off the country's west coast. She reportedly sustained burns on her arms, back and legs during her escape, and reportedly requested for help at a nearby house.
"She called me on the phone to say the plane had crashed and exploded but that she had already crawled out and I should come right away to get her," Hung's father, Hung Chang-ming, said, according to Associated Press, or AP. Hung reportedly said that after he reached the crash site, he was unable to locate his daughter as she had been moved by rescuers.
"When I was halfway there the fire was still really big, but it was smaller when I arrived on the scene," Hung reportedly said. "There were two other injured outside and the first ambulance had already taken away three, including my daughter."
The woman's father reportedly helped pull out other survivors from the fire before visiting his daughter at a hospital where she was admitted, AP reported.
Although it was speculated that bad weather and low visibility played a factor in Taiwan's worst aviation disaster in more than a decade, authorities said that the weather was suitable for flying. Aviation authorities also reportedly said that two other planes had made a safe landing prior to the crash at Magong Airport.
The plane's cockpit voice recorder and flight data recorder have been reportedly sent to authorities for analysis on Friday, while an investigation is underway to determine the exact cause of the crash.
© Copyright IBTimes 2023. All rights reserved.
FOLLOW MORE IBT NEWS ON THE BELOW CHANNELS