Taiwan Says Weather Not Seen As Cause Of Plane crash That Killed 48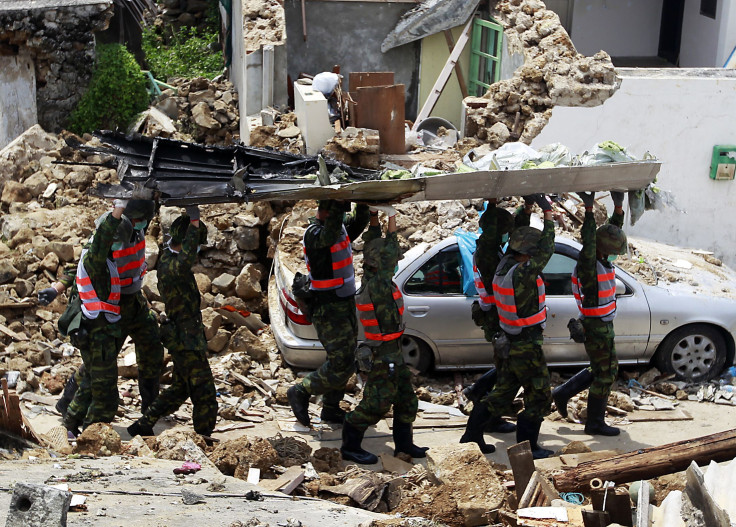 (Reuters) - Taiwan authorities said on Thursday it was unlikely bad weather was the cause of the crash of a TransAsia Airways turboprop plane the previous day in which 48 people, including two French nationals, were killed.
The plane, a 70-seat ATR 72, crashed near the runway while trying to land on the small island of Penghu, west of Taiwan island, after a typhoon had passed earlier in the day.
The leaders of rivals China and Taiwan both expressed condolences over the deaths. Ten people were injured and taken to hospital.
Taiwan's civil aviation authorities said the weather on Wednesday had been suitable for flying and they were trying to determine the cause of the crash.
"There were nine flights on the same route between 2 p.m. and 7 p.m. yesterday. Only the TransAsia flight crashed," said Jean Shen, director of the Civil Aeronautics Administration.
"The weather reports showed it was totally OK for landing. We can not say for sure what went wrong at this point. The flight safety committee has opened an investigation ... they will complete an official report within a year."
Shen said authorities were not ruling anything out. Both black boxes had been found and officials would begin examining them on Thursday, she said.
The aircraft took off from Taiwan's southern city of Kaohsiung, headed for the airport of Makong, but crash-landed during a thunder storm in Huxi township of Penghu County, the main island of a chain known as the Pescadores.. No one on the ground was hurt.
Airline seats and life jackets were strewn around the crash site and the roof of a nearby building was destroyed.
Victims' families were heading to Huxi to mourn, officials said.
POOR RECORD
Taiwan President Ma Ying-jeou said in a statement all of the island's people were grieving.
"Today is a very sad day in the history of Taiwan aviation," Ma said.
China's president, Xi Jinping, who is on a Latin America tour, felt "deeply grieved" after learning the tragedy has caused heavy casualties, the mainland's State Council Taiwan Affairs Office, said in a statement, according to the Xinhua news agency.
The mainland and Taiwan have been rivals for decades, with the mainland regarding Taiwan as a renegade province, though commercial relations have grown in recent years.
Typhoon Matmo hit Taiwan on Wednesday, bringing heavy rain and strong wind, shutting financial markets and schools. It later passed the island and headed into China, downgraded from typhoon to tropical storm.
Taiwan has had a poor record for aviation safety over the last two decades, though it has improved recently after the government tightened up safety measures.
TransAsia had been involved in eight "incidents" since 2002, including this latest one and an earlier fatal accident, according to data on the website of the Aviation Safety Council.
The other fatal accident was in 2002 when a cargo plane carrying two pilots crashed into the sea. The pilots did not respond appropriately to ice accumulated on the wing surface, it said.
TransAsia and bigger rivals, China Airlines and Eva Airways, have been facing pressure from higher energy prices and increasingly popular budget airlines.
TransAsia Airways is a Taiwan-based airline with a fleet of around 23 Airbus and ATR aircraft, operating chiefly short-haul flights on domestic routes as well as to mainland China, Japan, Thailand and Cambodia, among its Asian destinations.
Shares of TransAsia Airways ended down 5.5 percent after opening 7 percent lower. The main index rose 0.3 percent.
© Copyright IBTimes 2023. All rights reserved.