Taiwanese Volunteer Fighters In Ukraine Are Preparing For China Invasion: 'Today, Ukraine; Tomorrow, Taiwan'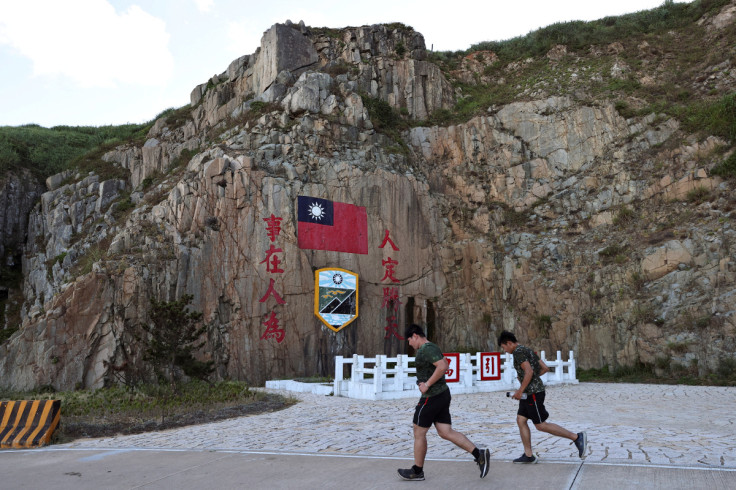 KEY POINTS
A Taiwanese fighter in Ukraine said whether or not China invades Taiwan depends on their "preparedness"
Ukraine's international fighters are reportedly aware of China's threats and vowed to support Taiwan in the event of an attack
One Taiwanese soldier died in November 2022 while fighting for Ukraine
Taiwanese volunteer fighters in Ukraine said their experience in repelling Russian forces in the ongoing war could be useful in a potential Chinese invasion of Taiwan.
Yao Kuan-Chun, 30, told Radio Free Asia (RFA) that after Russia invaded Ukraine in February 2022, he immediately volunteered to go fight for Ukraine, joining other international fighters. He said his fight in Ukraine is about upholding democracy and freedom, the very same ideals that are under threat in Taiwan due to China's aggression.
Yao, who is getting firsthand combat experience in Ukraine, said he believes they need to prepare and be "ready" as "tensions have escalated" across the Taiwan Strait.
"Whether or not they dare to invade depends on our preparedness," Yao said. "Who's going to come to your rescue if you don't defend your own country?"
"There's a saying that goes, 'Today, Hong Kong, tomorrow, Taiwan,'" the volunteer soldier told the outlet, referring to fears that the erosion of Hong Kong's freedoms could also happen to the self-ruled island. "Or you could say, 'Today, Ukraine, tomorrow, Taiwan.'"
Yao claimed that Ukraine's recruitment team appeared to be on the lookout for Chinese infiltrators, sharing that he was allegedly asked if he supported the Chinese Communist Party and whether he knew about Beijing's close relationship with Russian President Vladimir Putin.
China's large-scale military exercises around Taiwan in August 2022 caused alarm among international fighters in Ukraine, according to Lee Cheng-ling, a 36-year-old former Marine who volunteered to fight for Ukraine and served there for nine months.
"Ukrainians know that Taiwan is in a similar situation," the Taiwanese fighter told RFA.
Lu Tzu-hao, another Taiwanese man who volunteered to fight in Ukraine, revealed to the outlet that his colleagues on the battlefield were ready to come to Taiwan to defend it against China in the event of a conflict.
The 35-year-old said he told his fellow volunteer fighters that Taiwan "has been suppressed for a long time." He shared that after China launched missiles near the island last year, "seven or eight soldiers from different countries" asked him if they needed to head to Taiwan to help them.
"They'd be happy to come to Taiwan's aid [because] they support our freedom and democracy," Lu told RFA.
Before he died of injuries sustained on the Ukrainian battlefield in November 2022, 26-year-old Taiwanese volunteer fighter Tseng Sheng-kuang compared in an interview that the situation in Ukraine to what Taiwan may face.
"China wants to invade Taiwan [and] I want to defend my country, but I need to help this country first," Tseng was quoted as saying by RFA.
Tseng's mother, Su Yu-jou, said that before he died, her son shared some pictures of the grim situation in Ukraine, telling her, "If the Chinese Communist Party attacks Taiwan ... that could be you."
According to a previous report by Taiwan News, at least 10 Taiwanese soldiers were fighting for Ukraine's foreign legion as of June 2022.
The cross-strait tension between China and Taiwan flared anew last month after Taiwanese President Tsai Ing-Wen met with House Speaker Kevin McCarthy, despite Beijing's protests.
Speculations about a potential Chinese attack against the island have also risen after CIA Director William Burns said U.S. intelligence indicated Chinese President Xi Jinping instructed the People's Liberation Army (PLA) to begin preparations for an invasion of Taiwan by 2027.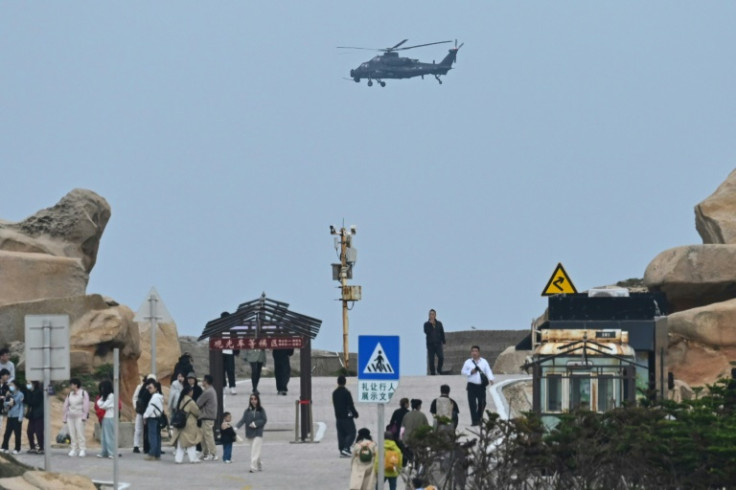 © Copyright IBTimes 2023. All rights reserved.