Takata Airbag Recall: 6 Automakers Recall 2.5 Million US Vehicles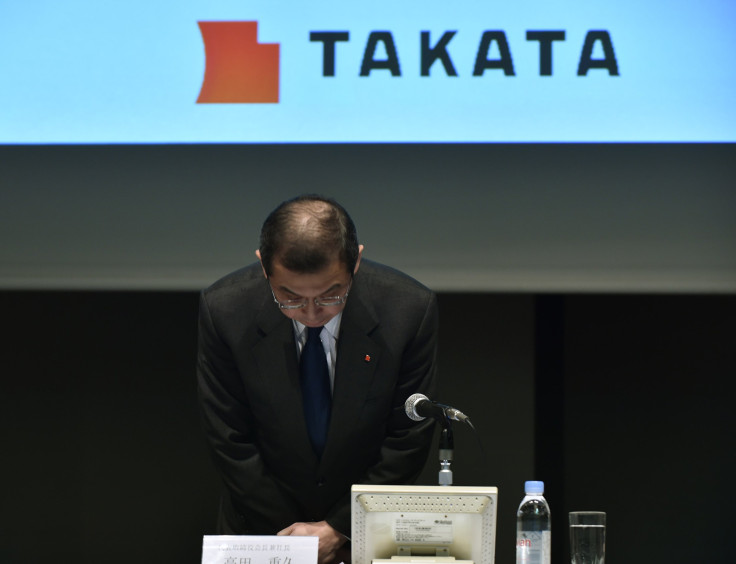 Six automakers Thursday announced the recall of nearly 2.5 million vehicles in the United States, according to documents posted with government regulators. These are the latest recalls linked to defective Takata Corp. airbag inflators.
Last Friday, eight automakers announced the recall of 12 million vehicles in the U.S. citing the defective airbags. The same day Japan's transport ministry recalled 7 million vehicles.
The new recalls include 1.9 million SUVs and trucks from General Motors Co., 217,000 vehicles from Volkswagen AG, 200,000 from Daimler AG's Mercedes-Benz USA unit, 92,000 from BMW AG, 54,000 from Tata Motors Ltd.'s Jaguar Land Rover and 5,100 from Daimler Vans USA, Reuters reported.
The inflators contain ammonium nitrate, which can deteriorate over time when exposed to moisture and high temperatures. Some defective airbags lack a chemical drying agent required to prevent them from getting damaged.
Excessive internal pressure in the airbags can cause metal inflators to burst, with shrapnel puncturing the airbag and causing injury or death. At least 11 deaths have been confirmed across the globe, 10 of which have occurred in the U.S. Two deaths in Malaysia are still under investigation, according to the Associated Press. More than 100 people have been injured in the U.S. due to the defective airbags.
On May 16, the Japanese airbag manufacturer filed reports with U.S. auto safety regulators declaring nearly 14 million airbag inflators defective. Earlier this month, Takata said it would expand recalls by 35 million to 40 million in several tranches through 2019, adding to the 28.8 million recalled before May 4.
The National Highway Traffic Safety Administration said it has called on automakers to do more to notify vehicle owners and speed up replacement of the Takata inflators. The agency also said there are 85 million unrecalled Takata inflators in U.S. vehicles, some with and some without the drying agent, the AP reported.
© Copyright IBTimes 2023. All rights reserved.