Take Me To Turkey ASAP Is What Russian Oligarch Igor Sechin Told Captain Prior To Yacht Seizure
Russian oligarch Igor Sechin, whose megayacht was seized by French authorities last week, may have been looking to thwart a possible capture, according to a report by The Wall Street Journal.
The report indicated that Sechin, who is said to be a close ally to Russian President Vladimir Putin, told the vessel's captain to sail to Turkey as quickly as possible after sanctions were handed down against him by the U.S. and European Union.
Sechin, along with a number of other Russian oligarchs, were hit with sanctions upon the invasion of Ukraine.
According to Business Insider, Sechin is known as Russia's "Darth Vader." He is the CEO of Russian state-controlled oil company Rosneft.
French officials said the seizure of Sechin's megayacht – the Amore Vero – occurred at the port of La Ciotat, where it was having repair work completed.
Eric Salles, a lead officer on the Sechin yacht seizure, told the Journal that when the captain of the 280-foot Amore Vero was questioned, he told officers that he had orders to leave the French shipyards to "sail to Turkey as quickly as possible."
French authorities then secured the vessel to the quay with steel rope slings so it could not leave the port, where officers then checked documents and questioned the captain and crew further, Salles told the news outlet.
Sechin's yacht was seized by French authorities on March 3, according to French Finance Minister Bruno Le Maire, who tweeted the announcement. The yacht's captain and crew were not arrested, Salles told the Journal.
Other Russian oligarchs who have had their megayachts seized include Gennady Timchenko, a Putin confidant, and Alexei Mordashov, one of the wealthiest men in Russia, the Associated Press reported. Both yachts, the Lena and Lady M, respectively, were seized in Italy.
Another billionaire oligarch, Alisher Usmanov, also had his megayacht, the $600 million Dilbar, seized by German authorities last week.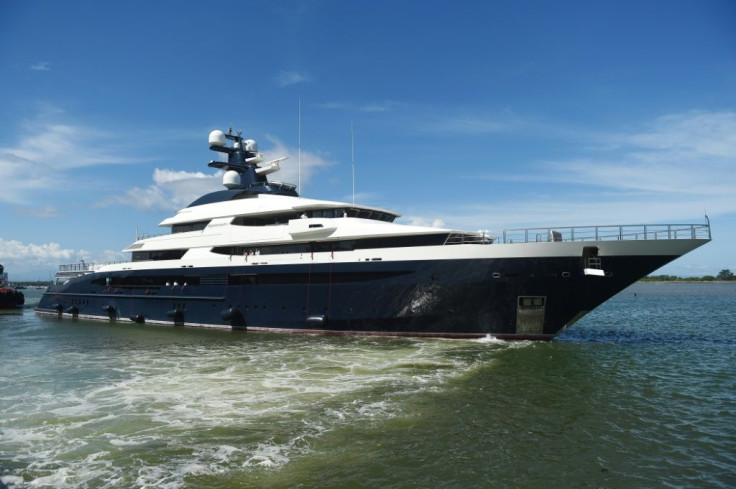 © Copyright IBTimes 2022. All rights reserved.
FOLLOW MORE IBT NEWS ON THE BELOW CHANNELS