These 3 States Look To Ban Russian Products Amid Attacks On Ukraine
Governors in three U.S. states have called for the removal of Russian-made products from retailers' shelves as they look to show their support for Ukraine.
Russia began its invasion of Ukraine last week with missile strikes in what has been considered the most aggressive military move in decades.
Utah Gov. Spencer J. Cox issued an executive order on Saturday that required the Utah Department of Alcoholic Beverage Control to "remove all Russian-produced and Russian-branded products from its shelves immediately."
He said in a statement, "Russia's ruthless attack on a sovereign nation is an egregious violation of human rights. Utah stands in solidarity with Ukraine and will not support Russian enterprises, no matter how small the exchange."
Gov. Cox was not alone in his decision to ban Russian-branded products as Texas Gov. Greg Abbott also implored restaurants, bars and retailers to remove items from Russia from shelves in a tweet on Saturday.
He said, "I've asked the members of the Texas Restaurant Association, Texas Package Stores Association & all Texas retailers to voluntarily remove all Russian products from their shelves."
The governor added in his tweet, "Texas stands with Ukraine."
In response to the governor's post, Emily Williams Knight, president and CEO of the Texas Restaurant Association, told Business Insider, "We stand in solidarity with the people of Ukraine, and stand ready to help businesses as they support the economic sanctions by finding alternatives to Russian imports. We join in the global prayers for peace and safety in this troubling time."
Williams Knight continued by saying, "We also want to remind patrons that our enemy is not Russian-Americans or immigrants, or even the people of Russia. We stand united with all who oppose the violence in Ukraine."
Also stopping the sale and purchase of Russian vodka was Ohio Gov. Mike DeWine.
He made the announcement on Twitter on Saturday where he said, "Today I directed @OhioCommerce to cease both the purchase & sale of all vodka made by Russian Standard, the only overseas, Russian-owned distillery with vodka sold in Ohio. Russian Standard's vodka is sold under the brand names of Green Mark Vodka & Russian Standard Vodka."
DeWine continued by saying that there are about 6,400 bottles of the Russian Standard vodka currently for sale in Ohio in 487 liquor stores. All retailers have been asked to immediately pull the vodka from their shelves, the governor said.
DeWine also declared Sunday a Day of Prayer in Ohio to honor the people of Ukraine, where the country's flag was flown at the Statehouse and governor's residence to support the people in the country as well as Ukrainians in the state.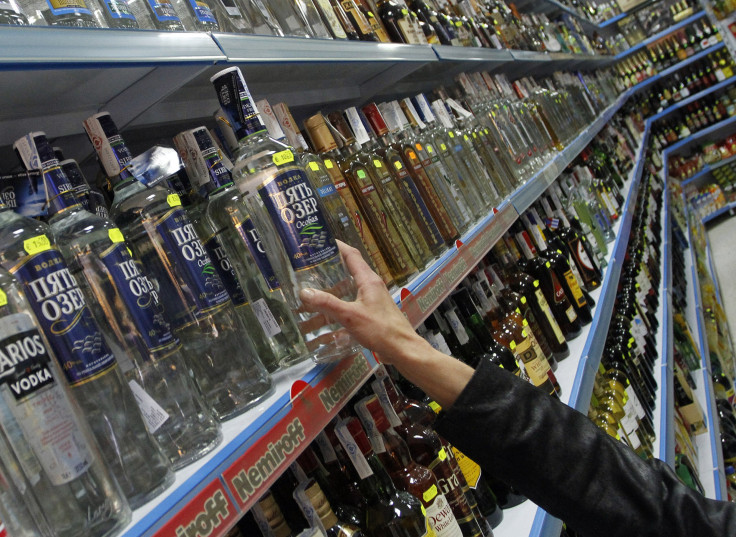 © Copyright IBTimes 2023. All rights reserved.