Taliban's Downing a NATO Helicopter Doesn't Signify Momentum: Pentagon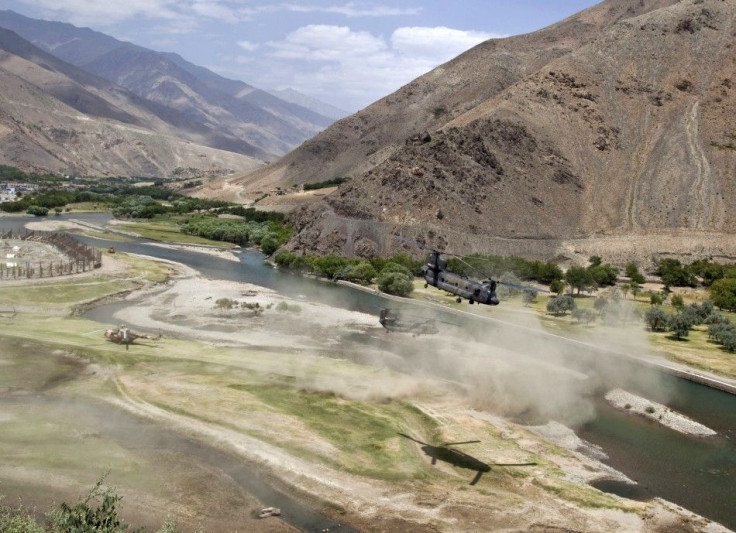 The Taliban's downing a NATO Chinook Helicopter in Afghanistan on Aug. 6, killing 30 U.S. special operations troops, doesn't signify the group is gaining momentum, an official said.
A Pentagon spokesman on Monday said the incident isn't a "watershed" implying the insurgents' momentum, rather an incident in combat.
"It's a 'combat' incident," said the spokesman, Marine Colonel David Lapan, to Bloomberg. "We take casualties. This one incident does not represent any kind of watershed or trend."
Lapan said mention was already made that the "Taliban was going to come back hard."
"They were not going to take the losses they have suffered over the last year lightly," he said. "They are going to try and inflict casualties. We still have the Taliban on the run."
Twenty-two SEAL Team 6 members died in the helicopter crash when Taliban insurgents shot down the chopper that was transporting special forces who were on a mission to rescue another team of military personnel pinned down by insurgents.
It believed that insurgents downed the chopper with a rocket-propelled grenade over eastern Afghanistan on Saturday.
The elite, yet secretive Navy SEALs killed Osama Bin Laden in May in a raid in Pakistan, but none of the casualties were the SEAL Team 6 members involved in the raid.
The recent death of U.S. service members is the most deadly single incident for U.S. forces fighting the decade-long war.
Lapan told Bloomberg that the Pentagon will release the casualty list 24 hours after the final notification of next of kin.
© Copyright IBTimes 2023. All rights reserved.