Talk Dirty? Pakistan To Ban Youths From Obtaining Mobile Phone Package Deals To Prevent 'Immoral Behavior'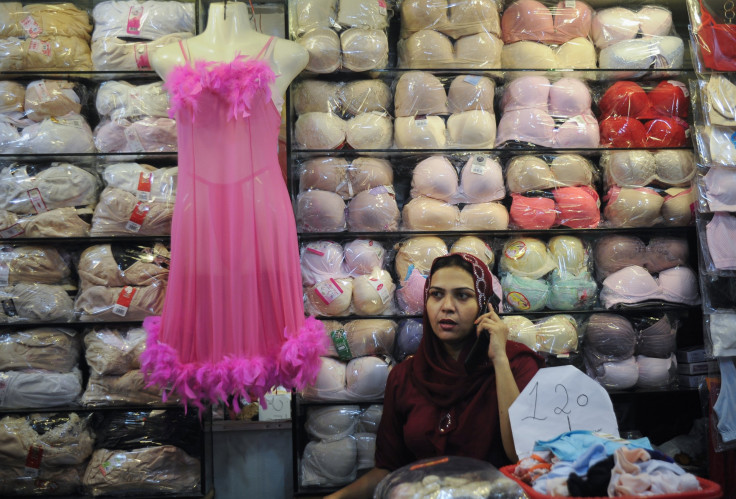 Pakistan's telecommunications regulatory body is seeking to prevent the nation's youths from acquiring mobile phone chat-text package deals in order to stop what it described as activities "contrary to the moral values of society."
In response to concerns raised by some vocal conservative politicians and religious fundamentalists, the Pakistan Telecommunication Authority (PTA) ordered all telecom operators in the country to cease providing such packages to adolescents since they make it easy for youths to contact their peers at any time and for very little cost. Conservatives in Pakistan fear that the ease of such communication with enable youths, especially women, to meet with members of the opposite sex and ultimately engage in pre-marital sexual relations.
"Stop all kinds of chat packages [voice and SMS] irrespective of 'time of the day' and submit compliance by September 2," read the directive to the companies from Muhammad Talib Dogar, the PTA's director-general. Members of the ruling Pakistan Muslim League-Nawaz party (PML-N) also urged the PTA to make the order, citing that mobile phones and text-messaging devices make it easier for teens to engage in "immoral" activities. "Boys and girls talk the whole night on mobile phones and these packages are destroying the moral character of our youth," complained PML-N legislator Sheikh Allauddin before the Punjab Assembly. The packages have also been condemned by lawmakers in the National Assembly (the lower house of parliament).
In neighboring India, the easy availability of mobile phones has also sparked fears that they will be used by young people to establish illicit liaisons. For example, in December 2012, a village in the northeastern state of Bihar outright banned unmarried girls and women from using cellphones and imposed a fine of 10,000 rupees (a substantial figure in one of the poorest regions of India) on anyone who violated the rule. Even married women became subject to strict supervision over use of their phones. "Unrestricted use of cellphones promotes pre-marital and extramarital affairs and facilitates the breakdown of the institution of marriage," warned a local elder in Bihar. Clearly, a large segment of Pakistan's population harbor similar fears.
The Press Trust of India (PTI) news agency reported that over the past five years, the number of mobile phone users in Pakistan has dramatically increased, particularly among the nation's burgeoning youth.
Not surprisingly, officials at some of Pakistan's leading telecom/cellular firms* -- including Pakistan Mobile Communications Ltd. (better known as Mobilink GSM); Ufone GSM, Zong, Telenor-Pakistan, and Warid-Pakistan – have criticized the PTA's directive as incomprehensible, citing that packages make it easier for ordinary people to contact friends and relatives at moderate costs.
"One wonders how these [packages] are contrary to the moral values of our society," an unidentified telecom executive said, according to PTI. "On the demand of extremists, night and day mobile packages are banned. YouTube is already banned. These extremists may demand a ban on Facebook and social media as well, as these are also considered by many in our society as instrumental to spreading obscenity." Mobilink's director of communications, Omar Manzoor, blandly told Pakistan's Dawn newspaper: "We are reviewing the [PTA] notice and will respond within the stipulated timeline." Another telecom executive complained to PTI that the PTA's order will hurt corporate profits in a climate already burdened by high taxation. But Dawn noted that the PTA's directive is unlikely to impact mobile internet packages in Pakistan.
According to a report by Syed Fazl-e-Haider, a development analyst in Pakistan, the number of mobile phone subscribers in the country numbers at least 122 million, well more than one-half of the country's population. In March 2012, Pakistan had the highest mobile penetration rate in South Asia. This growth has been driven by a number of foreign telecom corporations investing in Pakistan's fixed-line and mobile networks over the past decade following former President Pervez Musharraf's decision to de-regulate the telecom sector in 2003.
However, Haider said that the market penetration has risen to a point that the business has become too competitive, resulting in lower margins for most cellular companies operating in Pakistan.
*Mobilink is a unit of VimpelCom Ltd. (NYSE:VIP); Ufone is a wholly owned subsidiary of Pakistan Telecommunication Co. Ltd. (KSE: PTC); Zong, also known as China Mobile-Pakistan (CMPak) is a wholly-owned subsidiary of China Mobile Ltd. (NYSE:CHL); Telenor Pakistan is a wholly-owned subsidiary of Norway-based Telenor Group (OSE: TEL); and Warid-Pakistan is owned by privately held Abu Dhabi-based Warid Telecom International.
© Copyright IBTimes 2023. All rights reserved.