Tamerlan Tsarnaev Cause Of Death: Boston Bombing Suspect Died From Gunshot Wounds, Extreme Blunt Trauma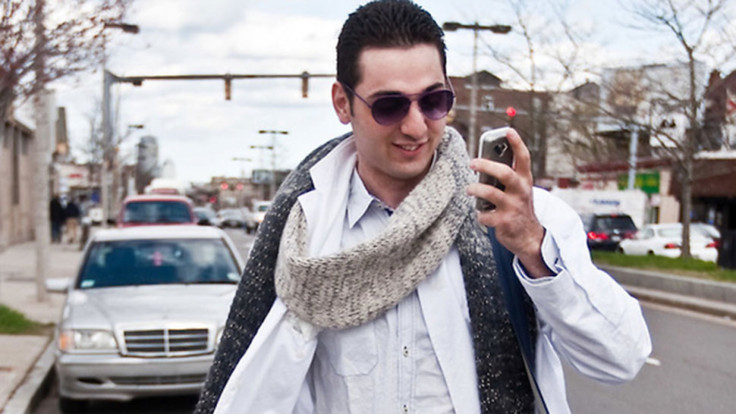 Boston Marathon bombings suspect Tamerlan Tsarnaev's cause of death was from gunshot wounds and extreme blunt trauma to his head and torso, WCVB in Boston reported Friday.
There's still no official statement from the Massachusetts medical examiner on the cause of death. The statement was expected to be released after the Tsarnaev's death certificate was filed with the Boston city clerk.
Tsarnaev, 26, and his 19-year-old brother, Dzhokhar Tsarnaev, were quickly named as suspects in the Boston Marathon bombings two weeks ago after the FBI released videos and photos to the public.
The younger Tsarnaev escaped the firefight with police and eluded authorities for much of the day on April 19. He was captured shortly after a shelter in place order for residents of Watertown, Mass., was lifted. The suspect was found hiding in a boat in the back of a Watertown backyard -- a home that was a block outside a perimeter set up for a manhunt to find Dzhokhar Tsarnaev.
One of the trauma surgeons who operated on Tamerlan Tsarnaev said his body had so many gunshot and other wounds that it wasn't immediately clear which one was the fatal blow. The 26-year-old was also reportedly run over by his brother during his escape.
"From head to toe, every region of his body had injuries," Dr. David Schoenfeld of Beth Israel Deaconess Medical Center told the Associated Press.
Schoenfeld said Tamerlan Tsarnaev lost a pulse and went into cardiac arrest while at the hospital, although he added that "his legs and arms were intact -- he wasn't blown into a million pieces."
The announcement of Tamerlan Tsarnaev's cause of death came a day after his body was picked up from the Massachusetts state medical examiner's office by an uncle, Ruslan Tsarni, and two of Tamerlan's sisters.
Tamerlan's body had been at the medical examiner's office for two weeks.
"Of course, family members will take possession of the body," Tsarni, who condemned his nephews' alleged acts after they became known as suspects, said Tuesday. "We'll do it. We will do it. A family is a family."
His body has since been transported to the Graham Putnam & Mahoney funeral home in Worcester, Mass., the Boston Globe reported.
Meanwhile, investigators are still looking into whether Tamerlan's wife, Katherine Russell, had any prior knowledge of the attacks.
Authorities are particularly interested in a phone call Tamerlan placed to Russell, who converted to Islam after meeting her husband, the night the FBI released photographs of the suspects.
"Did [the Tsarnaev brothers] disclose to her that they were the bombers? Did they say they were going on the run? Did they give her instructions to assist with any escape?" CBS' John Miller said on "CBS This Morning." "But there's no known tape of that call, so really the account they're going to have to get of that since Tamerlan is dead is hers."
Last week, it was revealed that female DNA was found on the remnants of at least one of the two bombs that detonated near the Boston Marathon finish line. But that DNA did not match a sample taken from Russell.
Russell has denied knowing of the attacks in advance, but the FBI is skeptical of her story after they determined the pressure cooker bombs were being made in the apartment she shared with Tamerlan.
"What they really want to know from her is, you know, here's a woman who dated Tamerlan, who converted to Islam after they were married, who ... lived in the same apartment -- not a big apartment -- where bombs were being constructed and pressure cookers were being bought two or three at a time," Miller said. "They want to know, 'Is it possible all of this was going on concealed from you or did you know it the whole time?'"
Aside from Dzhokhar Tsarnaev, federal authorities charged three others in connection with the bombings, but for alleged crimes that took place after the attacks.
Friends Dias Kadyrbayev and Azamat Tazhayakov, both 19, were charged with obstruction of justice in relation to the investigation of the bombings. The friends, who met Dzhokhar Tsarnaev two years ago at the University of Massachusetts-Dartmouth, allegedly had contact with the suspect, who told them to take anything they wanted from his dorm room.
According to an FBI affidavit, Kadyrbayev threw out a knapsack that investigators later found in a Massachusetts landfill; lawyers for the two men both deny the charges.
Also charged in connection with the bombings investigation was Robel Phillipos, a 19-year-old who also attended UMass-Dartmouth and was a friend of Tsarnaev's. He was charged with lying to FBI agents in a terrorism investigation.
© Copyright IBTimes 2023. All rights reserved.