Mikhail Allakhverdov, 'Misha' In Boston Bombings Case, Denies Radicalizing Tamerlan Tsarnaev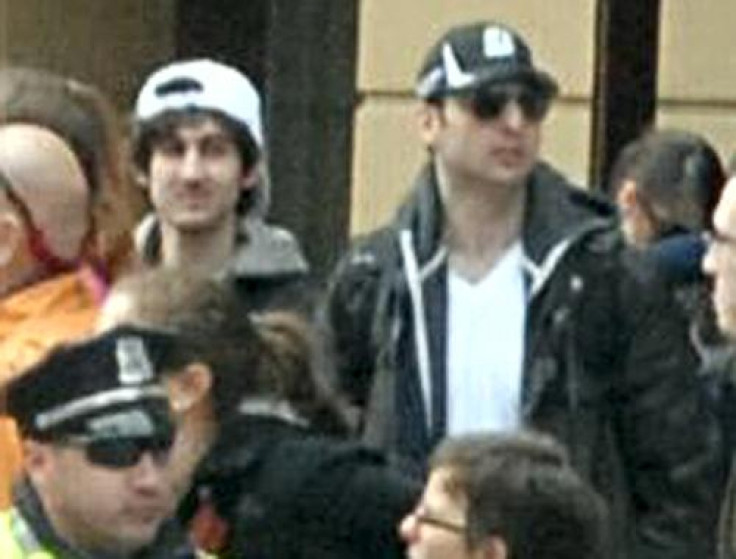 The mysterious "Misha," a Boston-area Muslim man accused by an uncle of the Boston Marathon bombing suspects of radicalizing Tamerlan Tsarnaev, has denied steering him to a radical form of Islam or pushing him toward committing the attacks.
In an interview with the New York Review of Books, "Misha," whose real name is Mikhail Allakhverdov, denied those claims and said he had no influence over the radical leanings of the 26-year-old Tsarneav, whose younger brother, Dzhokhar, 19, also participated in the April 15 bombings.
Ruslan Tsarni claimed "Misha" radicalized his elder nephew. "Somehow, he just took his brain," Tsarni said last week shortly after the FBI identified the Tsarnaev brothers as suspects.
Allakhverdov, 39, a convert to Islam who's of Armenian-Ukranian descent, lives in Rhode Island and said he knew the elder Tsarnaev but had no role in the Boston attacks.
"I wasn't his teacher. If I had been his teacher, I would have made sure he never did anything like this," he said.
Allakhverdov said he moved to Rhode Island from Boston about three years ago, and that's the last time he had contact with Tamerlan Tsarnaev. He acknowledged that the FBI interviewed him.
"I've been cooperating entirely with the FBI. I gave them my computer and my phone and everything I wanted to show I haven't done anything. And they said they are about to return them to me. And the agents who talked told me they are about to close my case," he said.
"Misha" hasn't been found to have any ties to the bombings or to terrorism, two U.S. officials close to the Boston investigation told the Associated Press.
Tamerlan Tsarnaev was killed in a firefight with authorities on April 19, a day after the FBI released photos of the Tsarnaev brothers in an attempt to facilitate their capture, and five days after twin pressure-cooker bombs exploded near the finish line of the Boston Marathon in Copley Square.
The younger Tsarnaev escaped the shootout and eluded authorities for much of the day before being discovered hiding in a boat in a backyard in the Boston suburb of Watertown, Mass.
He was taken to Beth Israel Deaconess Medical Center in Boston in serious condition. His medical condition has improved to the point where he was transferred late last week from the hospital to a federal prison in Ft. Devens, Mass.
Dzhokhar Tsarnaev's next court hearing is scheduled for May 30. He was arraigned on two terrorism-related charges last week and may face the death penalty if convicted.
© Copyright IBTimes 2023. All rights reserved.