Tamerlan Tsarnaev's Possible Involvement In Waltham Triple Murder Investigated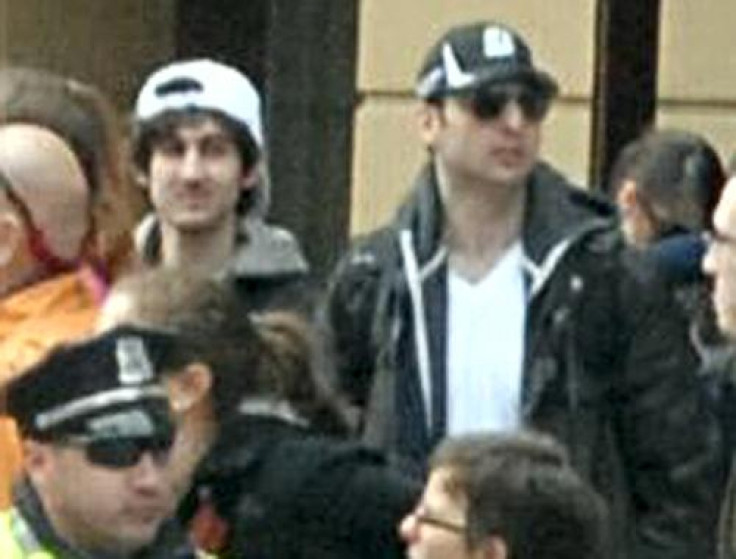 Authorities are investigating whether deceased Boston bombings suspect Tamerlan Tsarnaev is linked to a 2011 triple homicide in Waltham, Mass., in which a friend of Tsarnaev's was killed.
Tsarnaev, 26, identified as one of the suspects in the Boston Marathon bombings, who died in a shootout with police late Thursday night, had a close friend who was stabbed in the neck in a Waltham apartment, Reuters reported. Two others died in the stabbings.
While the Middlesex County district attorney's office said at the time that it believed the three stabbing victims knew their attacker or attackers, arrests were never made in the case.
Now that it's been revealed that Tsarnaev was a friend of victim Brendan Mess, the prosecutor's office is exploring whether Tsarnaev had a connection to the killings, according to Reuters.
"We are definitely going to pursue any new leads," Middlesex district attorney's office spokeswoman Stephanie Guyotte said, adding that investigators will check to see if Tsarnaev was involved in the stabbings.
Tsarnaev identified Mess to the owner of the gym where the two worked out as his "best friend," the Boston Globe reported. The stabbings occurred in September 2011 inside Mess's apartment in Waltham.
The possible link between Tsarnaev and the Waltham stabbings was uncovered as new information about the Boston bombings suspect was released.
The FBI said it questioned Tsarnaev in 2011 after a "foreign government" told the bureau it was concerned over Tsarnaev's being a follower of radical Islam.
The agency has been criticized for what some said was the bureau's failure to watch Tsarnaev closely enough so that he could not carry out the Boston Marathon bombings.
But the FBI defended its actions, saying it did not receive "specific or additional information" from the foreign government for it to act upon.
"In response to this 2011 request, the FBI checked U.S. government databases and other information to look for such things as derogatory telephone communications, possible use of online sites associated with the promotion of radical activity, associations with other persons of interest, travel history and plans, and education history," the bureau said in a statement. "The FBI also interviewed Tamerlan Tsarnaev and family members. The FBI did not find any terrorism activity, domestic or foreign, and those results were provided to the foreign government in the summer of 2011. The FBI requested but did not receive more specific or additional information from the foreign government."
© Copyright IBTimes 2023. All rights reserved.