Tamerlan Tsarnaev Called Mom, Zubeidat Tsarnaeva, Before Deadly Shootout, Report Says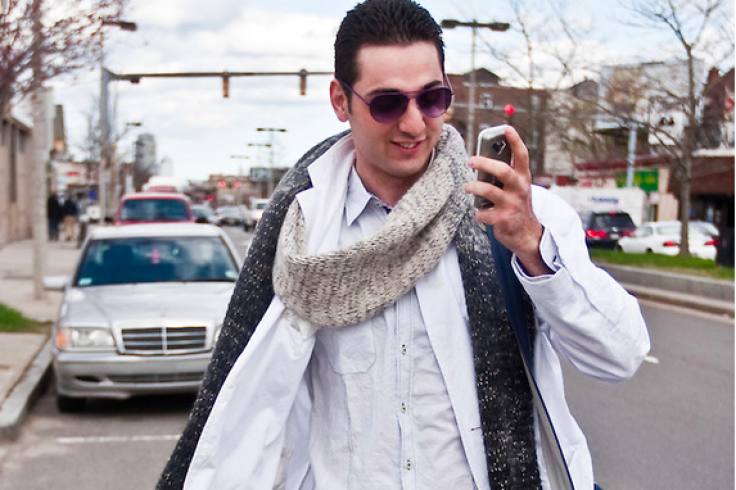 Slain Boston Marathon bombing suspect Tamerlan Tsarnaev called his mom in Russia before participating in the shootout that claimed his life, Zubeidat Tsarnaeva said Monday.
Tamerlan Tsarnaev, the 26-year-old alleged perpetrator of the Boston Marathon bombings, told his mother that police were trailing him and his co-conspirator, his 19-year-old brother Dzhokhar.
"'The police, they have started shooting at us, they are chasing us,'" Zubeidat Tsarnaeva told ABC News her son said to her.
Some of the doomed Tsarnaev's last words to his mother were "Mama, I love you."
At that point, Tsarnaeva got worried, crying and shouting at Tamerlan. The suspect mentioned that he was with Dzhokhar before the conversation ended. Later, Tsarnaeva's daughter called her to say that Tamerlan had been slain, ABC News reports.
The Tsarnaev brothers engaged in a furious gun battle with Watertown, Mass., authorities last Friday, fleeing in a stolen Mercedes SUV and lobbing homemade explosives at oncoming officers.
Tamerlan is alleged to have fired until he ran out of bullets, then ran straight at the officers, who tackled him. The elder Tsarnaev is believed to have died when his brother, Dzhokhar, ran him over with a car while attempting escape.
Tsarnaeva said she had contacted her oldest son after the Boston Marathon bombings to make sure he was unharmed, The Wall Street Journal reports.
"Mama, why are you worrying?," Tamerlan allegedly told his mother.
Tsarnaeva isn't the only relative to be questioned about Tamerlan's role in the bombings. FBI officials are interested in questioning Katherine Russell, Tsarnaev's young wife, about her knowledge of her husband's terrorist activities. The Tsarnaev brothers' father, sister and uncles have also spoken out about their actions.
Meanwhile, Dzhokhar Tsarnaev continues to recover from the throat wound he received during Friday's frantic effort to apprehend him. The 19-year-old college student is reportedly unable to speak because of the wound, which may have been self-inflicted. However, he has been communicating with authorities through writing.
While Dzhokhar has yet to be formally charged in the Boston bombings, a U.S. official reportedly told CNN that the suspect could face terrorism charges as well as several counts of murder.
Authorities are still attempting to determine the motive behind the attacks.
FOLLOW MORE IBT NEWS ON THE BELOW CHANNELS