Tamir Rice Shooting: Police Killing Of 12-Year-Old Cleveland Boy Ruled Homicide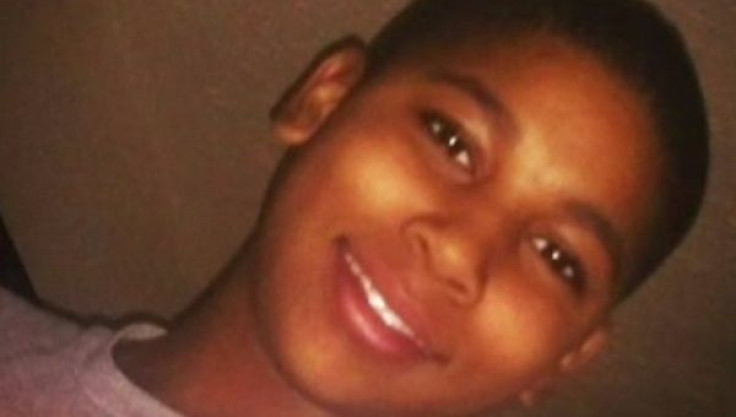 The fatal police shooting of 12-year-old Tamir Rice in Ohio has been ruled a homicide, the Cuyahoga County medical examiner's office told CNN on Friday. The cause of death was a "gunshot wound of the torso with injuries of major vessel, intestines and pelvis," according to paperwork obtained by CNN. Rice was shot and killed last month by rookie Cleveland police officer Timothy Loehmann.
While the autopsy report was released Friday, the Cleveland Police Department has not publicly released the incident report or the officer's statements. A police department spokesperson told BuzzFeed News they had no intention of releasing that information.
Surveillance video released by police showed Loehmann, 26, shot Rice within two seconds of arriving at the scene on Nov. 22. Loehmann and fellow officer Frank Garmback, 46, were investigating a complaint that the African-American boy was carrying a gun. Rice had been playing with an Airsoft, a nonlethal replica of a semi-automatic weapon, according to the Washington Post.
A witness had called 911 about a black male — "probably a juvenile" — outside a Cleveland recreation center who was pointing "a pistol" at people that was "probably" fake. The 911 dispatcher asked police officers to respond, but it's unclear whether the caller's suspicions about the gun being fake or the suspect being a child was ever communicated to the officers, CNN reported.
Local leaders, including Democratic Rep. Marcia Fudge of Ohio, had asked the Department of Justice to intervene. U.S. Attorney General Eric Holder traveled to Cleveland last week to meet with leaders in the wake of Rice's killing, which has shaken the community and inspired protests. The Department of Justice recently concluded that the Cleveland police department had a pattern of excessive force.
Community leaders across the nation are calling for Holder to also investigate the police killings of Eric Garner in New York City and teenager Michael Brown in Ferguson, Missouri. In both cases, the two black men were unarmed and killed by white police officers.
Rice's mother, Samaria Rice, told CBS News she is "looking for a conviction" in the death of her young son. "He was my baby," Samaria told CBS News on Monday. The family filed a federal lawsuit last week, alleging Loehmann and Garmback acted recklessly when confronting the boy.
© Copyright IBTimes 2023. All rights reserved.
FOLLOW MORE IBT NEWS ON THE BELOW CHANNELS