Tanzania's inflation rate seen rising until 2012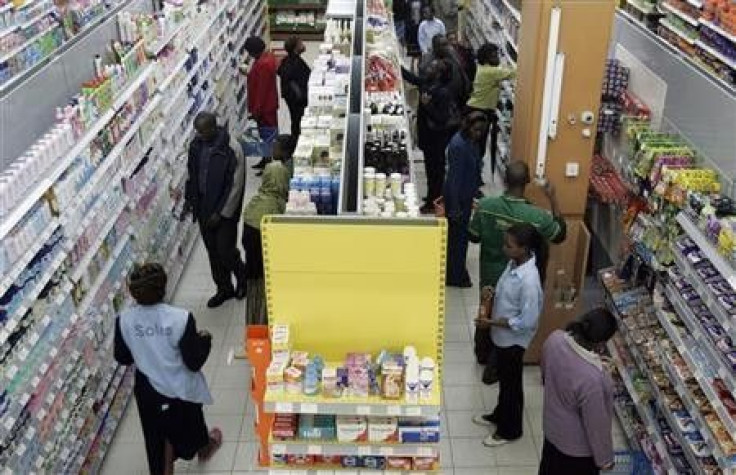 Tanzania's food and energy costs pushed the inflation rate to 16.8 percent year-on-year in September from 14.1 percent in the previous month, and analysts expected consumer prices to continue accelerating at least until the turn of the year.
The east African country's inflation rate rose for the eleventh consecutive month driven by higher costs, the state-run National Bureau of Statistics (NBS) said in a statement on Monday.
I can't see the inflation rate going down in the coming months, until at least after the start of the new year, Moremi Marwa, CEO of Tanzania Securities Limited (TSL), a securities brokerage and investment advisory company, told Reuters.
Apart from the fundamentals responsible for the rising inflation rate, which are mostly food and fuel prices, the costs of many consumer goods and services also tend to rise towards the end of the year and this will exert additional inflationary pressure.
NBS said food prices -- which carry a 47.8 percent weighting in the Consumer Price Index -- increased by 22.5 percent from a year earlier compared to an increase of 18.6 percent in August.
Prices of sugar, maize grain, cassava flour, bread, meat, fish, milk, cooking fat and fruit went up during the month.
Energy price rises also quickened to 33.1 percent in September 2011 from 30.1 percent registered in the year ended August 2011, NBS said.
On a monthly basis, consumer prices rose 2.4 percent in September from August. Analysts said they expect Tanzania's inflation rate to continue rising before it starts slowing next year.
RAIN-DEPENDENT ECONOMY
The 12-month index change for non-food inflation increased to 11.4 percent in the year ended September 2011 from 10.2 percent registered in the year ended August 2011, NBS said.
The annual inflation rate for housing, water, electricity, gas and other fuel rose to 21.7 percent in September compared to 19.7 percent for the year ended August.
Rainfall has an outsized influence on inflation on the agrarian economies of east Africa, with good rains leading to good harvests and lower prices.
Rains have a direct impact on the inflation rate because they affect food production and hydropower generation. If rains fail, the inflation rate rises, and vice versa, said Marwa.
Some parts of the country have started to experience rainfall. If this is sustained up to December, the ongoing pressure on the inflation rate might slightly ease.
Hydro-power electricity accounts for about 55 percent of Tanzania's energy sources. East Africa's second-largest economy has been hit by an energy crisis since December following prolonged drought.
Rains have started to fall, but I don't think they will have an immediate impact on the inflation rate, said Honest Ngowi, an economics lecturer at Mzumbe University's Business School in Dar es Salaam.
I won't be surprised if we hit an annual inflation rate of 18 percent by the end of the year. We haven't seen the government intervening, saying it will leave market forces to correct themselves, this is a bit worrying.
© Copyright Thomson Reuters 2023. All rights reserved.
FOLLOW MORE IBT NEWS ON THE BELOW CHANNELS