Taurid Meteor Shower Should Be Visible To Some This Veteran's Day
KEY POINTS
The meteor shower may be debris from a comet
There are actually two of them; a southern and northern meteor shower
Halloween's Blue Moon made it tough to see the early start
A brilliant Halloween moon outshined the performance of this year's Taurid meteor show, but you may get a good peek at it this Veteran's Day.
The Taurid meteor shower is one of the longest to make a regular pass by Planet Earth. Some meteors were visible as early as last month in the month-long show. This year, however, the night-time sky in October was illuminated by a so-called Blue Moon, a one-extra full moon from the regular 12 in a calendar year. That makes this Veteran's Day is one of the best chances to see the shooting stars.
"The overnight hours of Nov. 11 into the morning hours of Nov. 12 is probably the best night to watch the Taurid meteor shower, as the moon — by then a thin waning crescent — will not rise until around 3:15 a.m. (ET), leaving about 9 hours of dark, moonless skies for those looking for Taurids," Space.com notes.
It earns its name because of its close proximity to the constellation Taurus, which Orion aims at in the night-time sky. Orion starts to appear over the eastern horizon a few hours after dusk in the Northern Hemisphere. That means that once it's dark, if you can find Orion, you should be able to find the Taurid meteor shower, particularly on a clear night.
Unfortunately for some, the weather will not hold, according to the National Weather Service. New York City is expecting rain showers through Thursday. Parts of Florida may be still dealing with what's left of Tropical Storm Eta. If you're in Topeka, Kansas, you're in luck with clear skies expected through the weekend. Parts of the West Coast should have clear skies before rain moves in on Thursday.
Taurid is likely part of a debris cloud from Comet Encke and there are actually two Taurid meteor showers – a southern and a northern component – though it's the Northern one that will dazzle skywatchers for the next couple of days. The Southern one already peaked.
And look fast! The American Meteor Society estimates these meteors are zinging along at about 81 miles per second.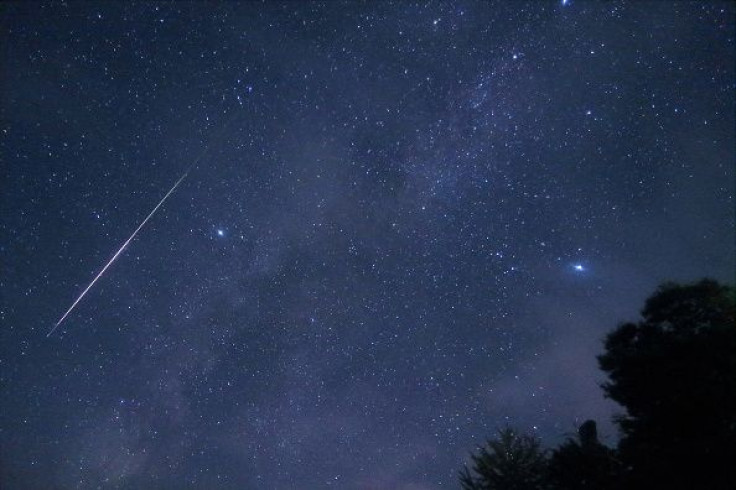 © Copyright IBTimes 2023. All rights reserved.