Tax Day 2015: How To File Taxes, Deadlines, Where To File Online, Tax Season Best Practices And More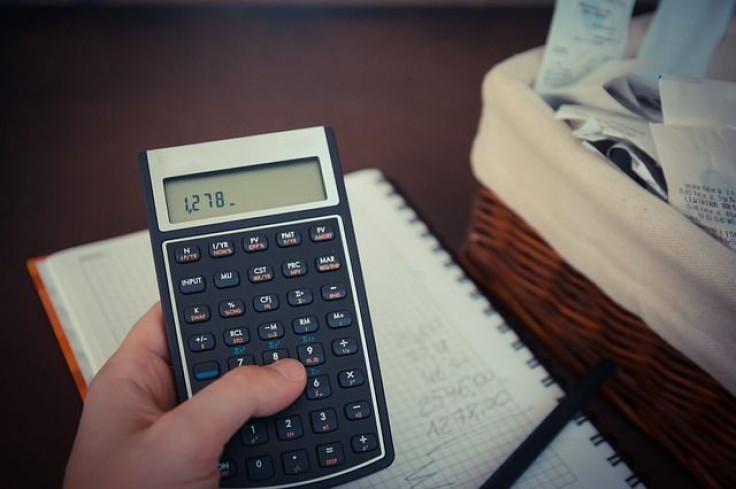 Tax filing season 2015 is here, with many Americans finding the dreaded time of year overwhelming, especially first-timers or people with unique work situations. Deadlines, e-filing, state and federal tax returns – how does it all work? It's important to get it done correctly, especially when the Internal Revenue Service will be inspecting returns with a fine-tooth comb. Here are tips for filing taxes in 2015.
Wednesday, April 15, is the due date for federal income tax returns for 2014. The deadline for filing state income taxes vary, although most also adhere to the April 15 closing date. State tax deadlines in Delaware and Iowa are a couple of weeks later, on April 30; Virginia's is May 1. Alaska, Florida, Nevada, South Dakota, Texas, Washington and Wyoming do not have any state income taxes. (New Hampshire and Tennessee have no income tax but they do tax dividends and interest.)
Several forms are required to get your tax filing going, including a W-2 form listing earnings and withholdings for the year just ended, which employers are responsible for sending to workers. Independent contractors and people with other sources of income also will receive a 1099 form. Employers and any companies that employed people in 2014 must mail these documents by the end of January. Here are the ways you can file taxes in 2015:
File electronically for free. Most Americans can do their own taxes for free directly through the IRS' free file service, although this method is typically for seasoned tax filers and for those with less-complicated tax situations. To do this, an e-mail address is required, along with a valid Social Security number, a copy of one's 2013 tax return, and all related documents. A personal five-digit PIN number also is required and can be generated online or by calling the IRS at 866-704-7388.
Use professional software. This can be the fastest way to receive a tax return. Electronic filing, or e-filing, often uses a question-and-answer format to guide you through the process. E-filed tax returns must be signed electronically when submitting. The most popular do-it-yourself tax preparation services are TurboTax, TaxACT and H&R Block. Each offers several subscription tiers with different features; the more features there are, the more expensive the service will be. All three services offer a cost-free option for simple, federal-only returns. However, most people using a software service must pay a fee – anywhere between $20 and $120, depending on one's personal situation. Picking the right tax software can be tricky, though. Here are some tips for choosing the most appropriate program.
Find a tax pro. This is the most expensive option for tax filing, but many people want the comfort of an actual human being to help them navigate tax season. For people whose careers are a bit more unusual – actors, freelancers, real estate brokers – hiring an accountant might make more sense. Also, tax professionals can sometimes catch things computer programs might miss. The IRS has maintained a searchable database of people who are standing by to help taxpayers through tax season.
When hiring a tax expert, there are a few questions that should be asked, including and especially finding out if he or she has a preparer tax identification number, or PTIN. Anyone who receives compensation for filing taxes must have one. Forbes offers more advice on what to ask a tax specialist before you decide.
© Copyright IBTimes 2023. All rights reserved.