Teaching Platform Helps Navigate the Turbulent Waters of Swing Trading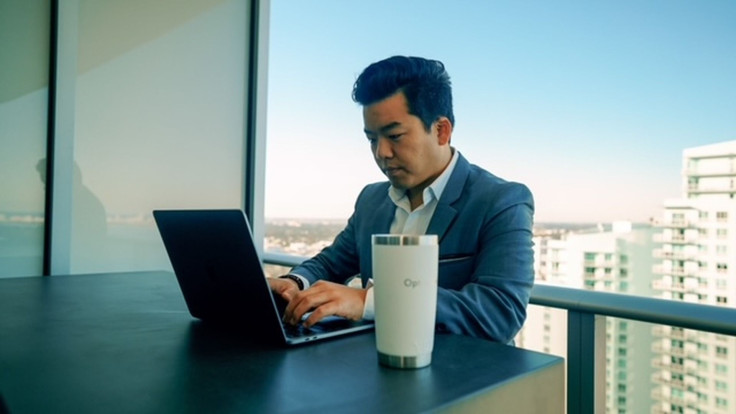 "Money can't bring you happiness, but it can bring you a more pleasant form of misery." These words of wisdom are from British comedian Spike Milligan. And while COVID-19 has opened a can of worms for the USA's economy, misery can be offset when it comes to making money.
It's a fact confirmed recently in a study published by the Wharton School of the University of Pennsylvania that concludes well-being rises incrementally with the amount of money one makes. According to Matthew Killingsworth, the author of the study, if someone has a financial cushion, it will give them more agency over their life.
The study sampled over 33,000 employed people over seven years and confirmed that income-related happiness has no upper limit.
Whether one is unemployed or a remote home-worker, the need to generate additional income is a significant concern. According to data analysis site Statista, this factor is behind 55% of American adults investing in the stock market in 2020.
A Rise in Online Investing
This enormous investment activity has fueled the rise in online investing services. Download a commission-free trading app and hook up a bank account, and companies such as WeBull and Robinhood will do the rest, making it easy for the man on the street to dip a toe into trading on the stock exchange.
While such trading platforms have encouraged amateur dabblers to wet their feet, they have also whetted their appetites for acquiring more knowledge on the subject.
"Investing has always been a taboo subject amongst the general population, but these apps made it very simple," says Jason Lee, founder and CEO of OptionsSwing Inc. "They know how to get started, but there's a whole generation of people needing the education necessary to understand what's what."
For this reason, OptionsSwing, an educational community teaching people how to navigate the stock market, has become increasingly popular.
The membership subscription service offers three main products: a monthly membership, an annual membership, and an entire video course.
As well as creating different channels, automation, and resources including bots, members can also access a premium, private Discord server. This service is available to 2,000+ members, all sharing the same goal to learn and become more disciplined traders.
Creating an Online Learning Platform
"This is one of our most popular platforms," says Jason, "as it allows members to ask questions, analyze, learn, and trade together in a safe and encouraging environment."
OptionsSwing's motto of ' Education first, profit second' is no idle boast. "We have real-time, transparent trading every single weekday, so our members are taught through example and not just words," says Jason. "We also have dedicated modules that teach students of all experience levels various options trading strategies, including scalps, day trades, and swing trades."
Swing trading is one of the most popular. It sees the trader holding a position over days, weeks, or months (stock has to be held for at least one night). This trading style is ideal for individuals without the time to continually study charts and seek a hands-off option.
"Trying to 'day trade' is a full-time job. Here, you're monitoring the picture second-by-second, watching volume, whereas swing trading allows you breathing space," explains Jason.
As a former Fortune 500 company executive, Jason began trading and then options trading in his spare time, with his best year ending in a $400,000 profit. At that point, he also started teaching friends how he achieved this and what stocks to successfully search for.
Success Led to Demand
When demand for his various text threads threatened to melt his cell phone, he started @optionsswing on Instagram to keep everything in one place.
"The problem is," explains Jason, "the stock market is sometimes compared to a casino in regards to gambling and addiction, and many traders lose money. Some don't know when to stop, and often, little to no education on the subject leads to poor and uninformed decisions."
And this is the whole essence of OptionsSwing. "We are an educational company teaching people how to trade properly versus stock gurus who sell a luxury lifestyle," explains Jason.
Running an educational facility along business lines also means students can access nine academic staff mentors who can answer questions daily.
With hundreds of five-star reviews on social media, OptionsSwing has tapped into a vein. Jason, however, is pragmatic enough to realize how the COVID-19 crisis has affected the business.
"Many people were out of work and in search of ways to achieve another source of income," he explains. "This search for additional sources of income in combination with the accessibility of the market was a perfect combination for us."
With its first anniversary in the bag, monthly recurring revenue of just over $125,000 per month meant OptionsSwing hit the magic million-dollar turnover mark in just ten months.
Two-Pronged Investment Strategy
Today, OptionsSwing has over 150,000 followers and 2,000 subscribed members. According to Jason, a decision was made early on for reinvestment to follow a two-pronged strategy.
"We first focused on hiring. We now have 15 outstanding employees who make it a lot easier to delegate responsibility. Secondly, we invested in the community by developing more customer-enhancing tools," says Jason.
Rather than waiting for things to happen before dealing with the lag from running to keep up, the company decided from day one to think further down the line. This decision has paid off, and the right key personnel and investment in technology upfront has enabled them to deal with the explosive growth.
"The number of people stuck at home or working remotely due to the pandemic increased the desire to learn how to trade and manage personal finances. It was this perfect storm that has given our business an incredible boost," admits Jason.
The secret, he believes, to retaining subscribers is to position oneself to handle the uptake and provide the right materials and learning experience.
Jason Lee and co-founder Jose Infante are happy with the company's progress to date, but like most entrepreneurs, they have a road map for the future in place.
"Just like everyone else, we're working remotely, and right now, our goal is to push for 3,000 subscribers," explains Jason. "Although keeping things online makes for better margins and streamlining, I would love, one day, when things return to normal, to see a brick-and-mortar presence in Miami. Somewhere we could run live teaching seminars. But with the pandemic, we will have to wait and see what the new normal brings."
FOR FREE to continue reading
✔️ Unlock the full content of International Business Times UK for free
offer available for a limited time only
✔️ Easily manage your Newsletters subscriptions and save your favourite articles
✔️ No payment method required
Already have an account?
Log in