Cybin Enters Definitive Agreement To Acquire Small Pharma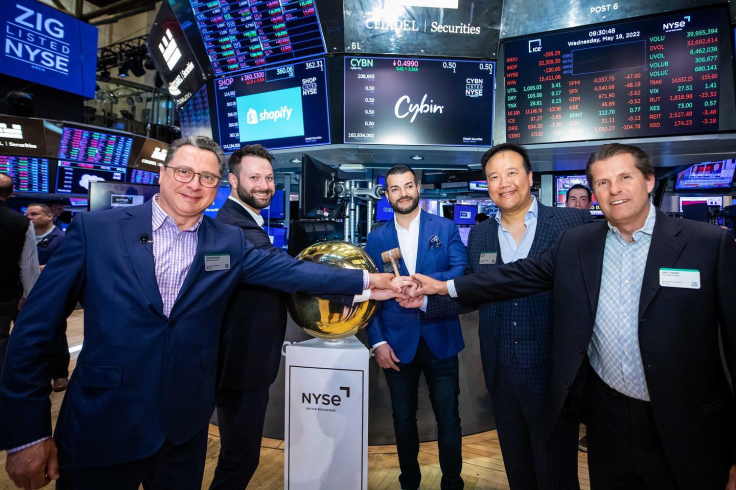 Cybin Inc. (NYSE American: CYBN) (NEO: CYBN), a biopharmaceutical company dedicated to transforming mental healthcare through the development of psychedelic-based treatment options, and Small Pharma Inc. (TSXV: DMT) (OTCQB: DMTTF), a biotech company focusing on developing short-duration psychedelic therapies for mental health conditions, have announced that they entered into an agreement pursuant to which Cybin will acquire all of Small Pharma's issued and outstanding securities in an all-share deal.
As a result of the transaction, Small Pharma shareholders will receive common shares of Cybin, leading to Cybin's current shareholders and holders of Small Pharma securities owning 74.5% and 25.5% of Cybin, respectively..
This transaction will create the largest IP portfolio in the psychedelic drug development sector, with 28 patents granted and 159 patents pending, alongside the largest dataset of systematically studied DMT and dDMT, which adds to Cybin's already existing and robust data on multiple proprietary psychedelic molecules.
Small Pharma's two proprietary, late-stage clinical programs in development for depression and anxiety disorders, which have demonstrated safety and efficacy, now enable stronger synergies by combining key assets, personnel, capabilities and intellectual property ("IP"), as well as access to world-leading scientific and clinical collaborators.
Cybin will have many eyes watching carefully as it scales to Phase 3 development of CYB003 in 1Q 2024, following the planned phase 2 safety and efficacy readout in 3Q/4Q 2023, and has now been able to add further intellectual properties and widen its MOAT in the industry.
Collectively, the combined operating teams of Cybin and Small Pharma create a sector-leading organization with deep expertise in deuterated psychedelic tryptamine-based therapeutics for mental health disorders.
The combination of Cybin and Small Pharma creates an international, clinical-stage leader focused on advancing psychedelic tryptamine-based therapeutics with the potential to transform the treatment paradigm for mental health conditions.
The companies' combined development portfolios are highly complementary and provide multiple opportunities to create operational and cost synergies. Cybin's and Small Pharma's combined dimethyltryptamine ("DMT") and deuterated DMT ("dDMT") programs create a world-leading dataset on these short-acting psychedelic molecules. Taken together, this transaction creates the largest dataset of systematically studied DMT and dDMT and establishes a sector-leading organization with deep expertise in DMT and related compounds globally.
The combined company will be led by Cybin's Chief Executive Officer, Doug Drysdale, who brings over 30 years of experience in the healthcare sector. Small Pharma's staff will be integrated with the existing Cybin team to create a highly experienced and skilled team that is well-positioned to deliver on the development and clinical execution of the combined pipeline.
"This transaction creates a clear market leader in novel psychedelic therapeutics. The synergy of Cybin and Small Pharma's development programs, intellectual property, and robust datasets enhances our leadership and expertise in developing potentially best-in-class, deuterated tryptamine-based therapeutics, and positions the combined company to generate long-term value for all stakeholders. We look forward to welcoming our Small Pharma colleagues into the Cybin team," said Doug Drysdale, Chief Executive Officer of Cybin.