How Stephanie Shojaee Is Setting New Standards Of Women Empowerment In Business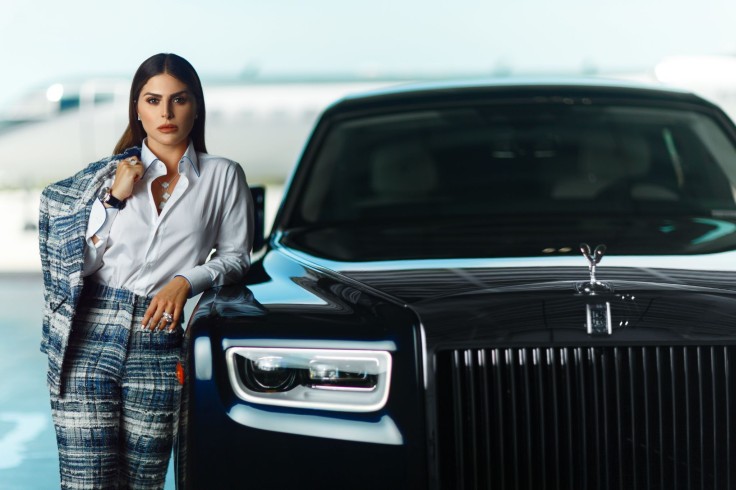 While plenty of effort toward workplace equality has been taken over the past couple of decades, that same progress can feel stagnant once statistics are taken into account. As of June 2021, 8 percent of Fortune 500 companies were headed by women – a major contrast to the gender's 50.8 percent share of the U.S. population. Ready to flip this on its head and lead the business world by example into a new era of female empowerment is Shoma Group's Chief Marketing Officer and Masoud Shojaee's wife Stephanie Shojaee , the innovative Miami executive whose attentive approach to her all-women marketing team has provided an unrivaled opportunity for her female staffers' upward career growth in the process.
Upon first joining the Shoma Group in 2014, Shojaee's decades of experience in the marketing world helped boost her husband Masoud Shojaee's already-successful development toward new success and international recognition, using the power of digital marketing early on before it had exploded into the giant industry it is today. Guided by Shojaee's expertise, the Shoma Group's thought-provoking ads and eye-catching graphic design helped appeal to younger consumers and diversified the company's client base, boosting Shoma Group's revenues by 30 percent.
Despite her effective marketing skillset, Shojaee's role at Shoma Group did not come without uninformed questions from outsiders wondering about her executive position at her husband's company; in line with her natural-born work ethic, Shojaee regularly puts in long hours in the office as a reflection of her steadfast dedication to Shoma Group, consistently spending 8 a.m. to 7 p.m. working out of the firm's Coral Gables' headquarters. Shojaee's clear commitment to the company and continuous hard work went on to earn her the respect of her co-workers and the real estate industry alike, resulting in Shojaee personally spearheading some of Shoma Group's largest projects. This includes the $102.5 million residential complex known as Sanctuary at Doral, where Shojaee personally hand-selected the properties' finishes and amenities, a venture that completely leased up within just 8 months and speaks to Shojaee's continued finger on the pulse of the real estate market.
Backed by her repeated achievements at Shoma Group as a female CMO, Shojaee has used her unique position at Shoma Group to spread real estate workplace opportunities to other women with ambition like Shojaee's own. Using her keen eye for potential, Shojaee dodges the use of recruiters and instead picks out her own talent for the team, hand-picking women coming out of college who have the capacity to grow. Acting as a personal mentor throughout their first years at the company, Shojaee's efforts have provided her all-women team with a new future and a foot in the door, with most thriving in their new positions under Shojaee's leadership.
Shojaee continues to encourage women around the world to follow through on their full potential through her popular Instagram account, where Shojaee documents her regular spots in the front row of high-end fashion shows ranging from Christian Dior to Chanel and her covetable collection of luxury designer goods. Committed to her passions, Shojaee has never let her dedication to the office get in the way of her love for high fashion; instead, Shojaee constantly wakes up at 5 a.m. to exercise and perform he r full self-care routine ahead of the workday, allowing her to arrive with punctuality to Shoma Group without sacrificing her personal style and flair for fashion.
While many women shy away from expressing their femininity in office culture in an attempt to be taken seriously, Shojaee's take-no-prisoners approach to both work and style has allowed her and Shoma Group to flourish, proving you truly can have it all with the right work ethic, all while paving the way for other women in the business world to follow in Shojaee's footsteps in the process.
FOLLOW MORE IBT NEWS ON THE BELOW CHANNELS