Team Lakay Head Coach Finally Speaks On Longtime Talents' Sudden Exodus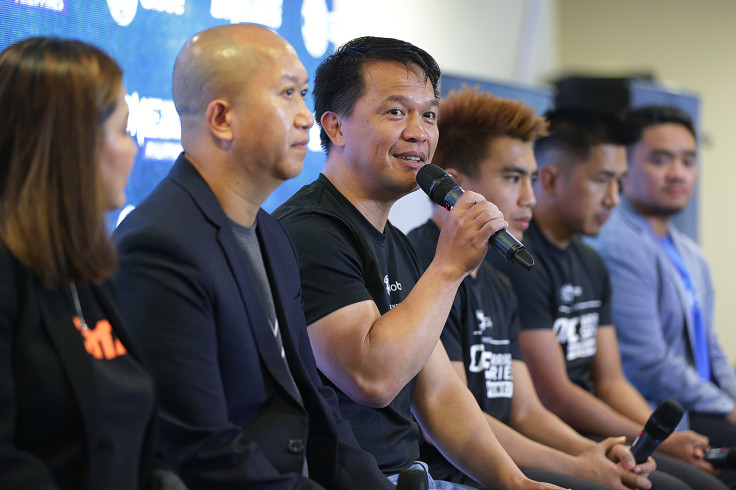 KEY POINTS
Team Lakay mentor Mark Sangiao sheds some light on what happened behind the exodus
He also refutes rumors that Shinya Aoki's visit to their gym played a part in what happened
Sangiao makes it clear that there are no hard feelings between him and his former fighters
The Philippines mixed martial arts (MMA) community is still reeling from the departures of Team Lakay stars Eduard Folayang, Joshua Pacio, Kevin Belingon and Honorio Banario, and head coach Mark Sangiao has finally broken his silence on the matter.
Speaking with a Philippines-based radio station in his native language of Ilocano, Sangiao bared that they did talk as a group and individually about their departure and also asked for his permission to leave.
The four ex-Team Lakay members put out their respective statements about the matter, and it remains in line with what Sangiao has mentioned about them looking for other opportunities to better their careers.
Sangiao, 43, then confirmed that he felt something was off and they had been giving him cold responses over the past months, which prompted him to start up the conversation.
As someone who led the Philippines' top MMA stars toward winning a title in their respective divisions, Sangaio felt particularly bad while talking to Folayang because of everything they had experienced together.
However, he noted that they "couldn't do anything about it because I love each one of them."
He would go on to explain that the exit of the aforementioned four fighters does sting, but as someone who has become an older brother to them, he has no regrets about their journey and what they have achieved.
Folayang had two stints as ONE lightweight king, Banario was the inaugural ONE featherweight champion, Belingon reached the top of the mountain in the bantamweight division, and Pacio's star rose to great heights as the king of ONE strawweights on two separate occasions.
With them leaving, Sangiao mentioned that he had no choice but to respect their decision and is wishing them good fortune in their run outside of Team Lakay.
"There really was nothing that I could do since they'd already made up their minds so I had to respect it. They're already grown enough to make their own decisions and I really wish them the best in their futures," the former MMA fighter stated.
It could not be avoided that rumors of infighting and disagreements would pop up about the truth as to why the contingent decided to leave the comforts of the La Trinidad, Philippines-based gym, and Sangiao sought to set the record straight.
"Well, it's normal that brothers will have disagreements, so how much more about teammates that are also very close friends? We lasted this long together because we always talk things through, but their departure could not have been avoided since they were already decided–especially Eduard [Folayang]," a somber Sangiao told the host of the program.
"I see and treat him as a brother whose career is nearing its end, especially with regard to his age. That's what he and I talked about privately to give him a little bit of a boost in the relaunch of his career."
One other rumor that some fans have begun pointing to is that Folayang's longtime rival and Japanese star Shinya Aoki played a part in their departure after visiting Team Lakay in early February.
According to Sangiao, he is not entirely sure about this rumor regarding Aoki since it would contradict his lone-wolf personality as he had known about the grappling star since his days in Pride FC.
"Maybe he (Shinya Aoki) is the reason, but it's hard to tell, honestly. I don't know how those rumors started since he only came here to help train the guys," Sangiao remarked.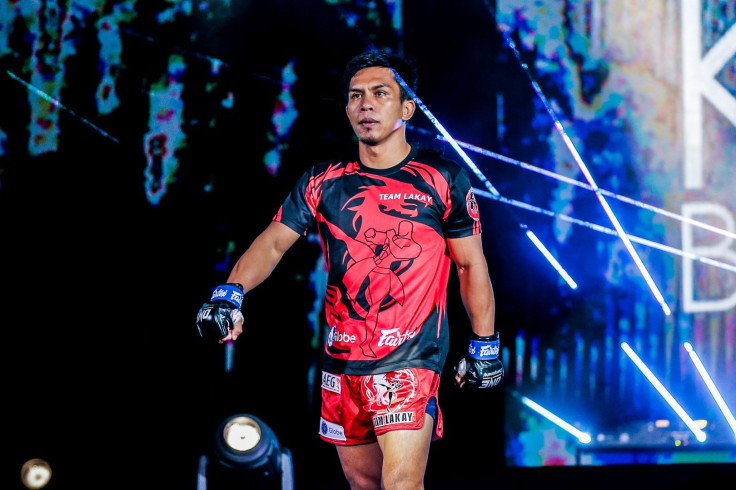 With Filipino fans wondering what is in store for their beloved Team Lakay now that four of their most revered fighters have decided to take their talents elsewhere, Sangiao offered some consolation.
"I just have to start again. Team Lakay grew into what it is out of effort and passion despite not having the best resources so, what more now? I have 20 years' worth of coaching experience under my belt and I believe I have a lot more to give our athletes," Sangiao declared.
International Business Times sports editor and combat sports analyst Nissi Icasiano confirmed in an interview that Folayang, Banario, Belingon and Pacio are all still in La Trinidad, but in Team Lakay's old gym.
The seemingly-sudden exodus of Team Lakay stalwarts would have many believe that there is no chance of them reuniting with Sangiao down the road, but he could make for some exemptions.
"We have a policy where if you decide to leave Team Lakay, you can never return. That's the rule. However, as is in every rule, there are some exemptions. It depends on what we discuss in the future," Sangiao admitted.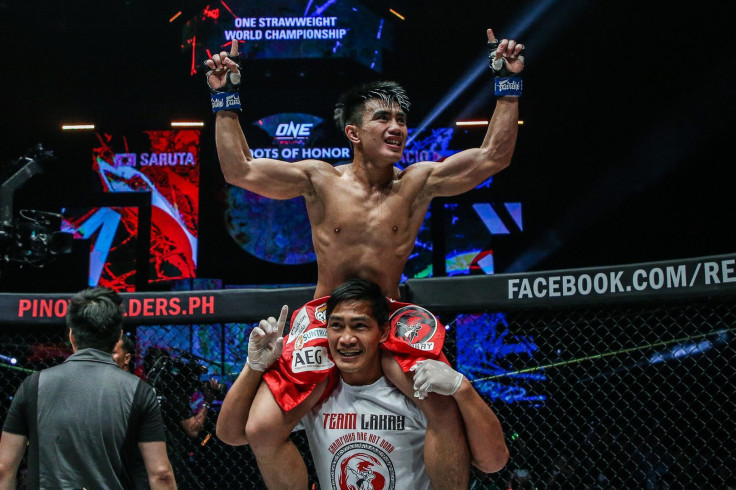 © Copyright IBTimes 2023. All rights reserved.