#TebowTakesManhattan: Funny Twitter Reactions To Tim Tebow - New York Jets Trade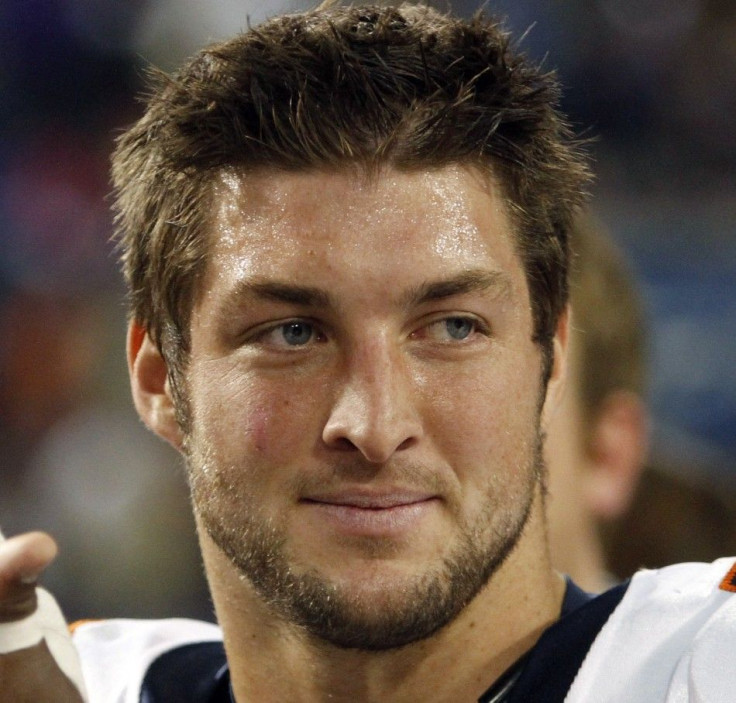 Quarterback Tim Tebow was officially traded by the Denver Broncos to the New York Jets on Wednesday night, sending Tebowmania to the Big Apple and of course, all over Twitter.
The Broncos and Jets had to work out some differenced over contract language before the trade was made. In exchange for Tebow, the Jets sent the Denver team a fourth and sixth-round draft pick. New York also received a seventh-round pick from the Broncos as part of the deal.
Yahoo Sports reported that Broncos vice president of Operations John Elway issued a statement noting, that Tim Tebow deserves an enormous amount of credit for what he accomplished and how he carried himself during his time with the Broncos. From taking over a 1-4 team and leading it to the playoffs to energizing our fans and this community, Tim left an extraordinary mark on this organization. His time in Denver will always hold a special place in Broncos history.
Elway also said the last two weeks were not easy for Tebwo, who was put in a difficult situation.
I commend him for how he handled it with the same first-class manner he displayed throughout his career in Denver, Elway said. Our goal was to do the best thing for Tim and the Broncos, and I believe the opportunity that presented itself with the New York Jets accomplishes that objective. ... He has a bright future in this league, and I'm hopeful he will enjoy continued success with the Jets.
Following the trade, #TebowTakesManhattan began trending on Twitter. Here are some of the funniest responses.
-- Are there any virgins in NY for when #tebowtakesmanhattan - Taylor Rush
-- #TebowTakesManhattan Tebow has his Mark on Sanchez - ProblemChyld
-- Tebow too Mark.... Hey mark will you make taking your job easy or will I have to pray on it. #TebowTakesManhattan - Bryden J.
-- Look out Carmelo! Tebow will be the next power foreword for the New York Knicks #TebowTakesManhattan - Darryl Forges
-- #TebowTakesManhattan doesn't make me hate the jets any less, ya'll could have God as your qb and still wouldn't make it do the superbowl - Josh
-- #TebowTakesManhattan Are they going to rename Times Square to Tim's Square? - Lou Brutus
-- #TebowTakesManhattan , hopefully Manhattan will take his virginity. - Ross Cumoletti
© Copyright IBTimes 2023. All rights reserved.