Tech Earnings Preview: IBM Corp. (IBM), Microsoft (MSFT), Apple (AAPL) Face China Slump, Currency Headwinds In Q3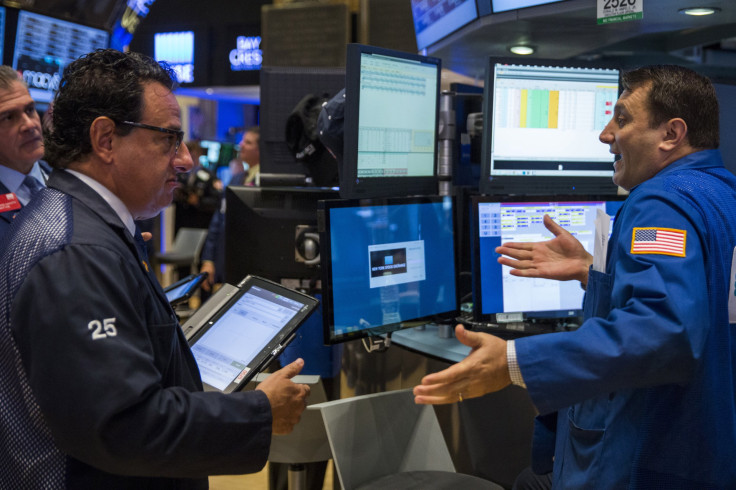 Investors will be watching this week as several major tech players, including IBM, Alphabet (formerly known as Google) and Microsoft, release their latest earnings reports. A slowing economy in China, a strong U.S. dollar, and weakening demand for hardware are among the factors that could hit revenue and profits for these technology giants. Although Twitter has cut jobs to maintain its bottom line, analysts say we're not likely to see other companies follow suit. But for the economy as a whole, the reports for the three months ended Sept. 30 could help show whether a global slowdown is taking hold.
China's malaise will be most important to Apple, explained Dan Ives, a technology analyst at FBR Capital. That's because Apple's growth is so dependent on the People's Republic that any movement in its economy will impact the Cupertino, California, gadget maker. "It's more of a focus for Apple investors, because of how China is fuel in the engine for iPhone growth," he said.
Forrester analyst Andrew Bartels highlighted a secondary impact of a China slowdown, where growth is expected to come in at less than 7 percent this year. "If China slows, that has very negative consequences for countries that export to China," he said. That includes the U.S. and Germany.
The other issue likely to hit revenues is the strong U.S. dollar. This will affect companies that are dependent on exports for a significant chunk of sales as a strong greenback makes U.S. vendors' products more expensive for consumers abroad.
Companies that earn a third or more of their revenue from overseas will be the ones hit here. While Microsoft and select cloud vendors could suffer, Bartels highlighted IBM as a company particularly likely to be stung by a strong dollar.
But that doesn't mean there'll be many unpleasant shocks. Ives said that at this stage, currency headwinds have already been factored in, meaning that a strong dollar is unlikely to produce any major surprises in terms of revenue. "That said, it's a great excuse," he said.
Companies are unlikely to follow in the footsteps of Twitter and make layoffs, however, according to Bartels. Twitter has struggled to work out how to generate revenue, and its issues are somewhat unique. Ives said it's unlikely we'll see any broad cost-cutting measures until 2016, as tech companies look to see whether retail sales will boost revenue in the fourth quarter.
These tech earnings reports will also paint a better picture of how the overall economy is doing, with bellwether IBM, which sells to a broad range of businesses, providing particular insight. The U.S. GDP report is due out at the end of next week. We are likely to be seeing a slight global economic slowdown, said Bartels, but not a major one. "Not a recession, but not a boom," he said.
© Copyright IBTimes 2023. All rights reserved.