Technology Focus: The Wrong Choice, AT&T!
Analysis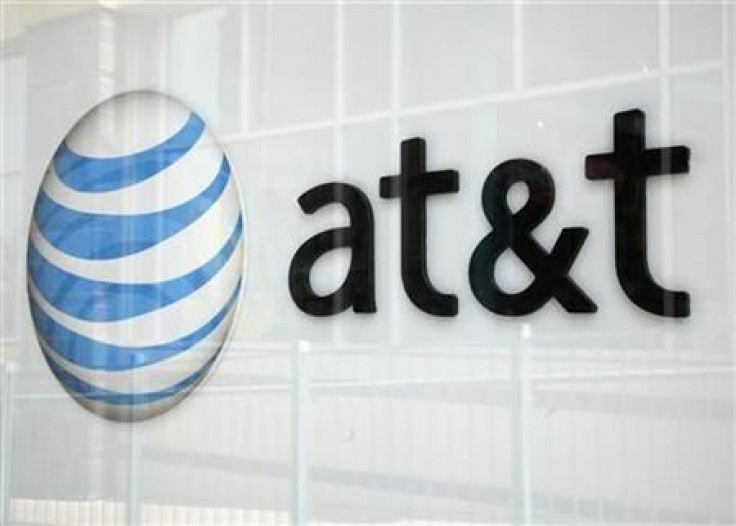 This year's Thanksgiving Day Massacre was AT&T's $39 billion deal to acquire T-Mobile to create the biggest U.S. wireless carrier.
The two companies withdrew an application for review before the U.S. Federal Communications Commission over the holiday, a day after the FCC said it would conduct a separate review. On Aug. 31, the U.S. Department of Justice sued the companies to prevent the takeover. U.S. District Court Judge Ellen S. Huvelle has scheduled a trial for Feb. 13.
Together, a combined AT&T and T-Mobile would have about 140 million subscribers, an IBTimes analysis shows, dwarfing the 93.2 million served by Verizon Wireless and the 53 million served by Sprint-Nextel. The U.S. population now exceeds 310 million.
Sound like a near-monopoly? It would have gone a long way to restoring the old AT&T, broken up on Dec. 31, 1983. Since then, the Dallas-based behemoth has swallowed up many of the Baby Bells it spawned, including Pacific Telesis Group, Ameritech and Southwestern Bell, as well as wireless rivals headed by McCaw Cellular Communications.
The Obama Administration invoked the Clayton Act against the deal, saying that if AT&T bought T-Mobile from Deutsche Telekom, it would substantially lessen competition for mobile wireless telecommunications services ... resulting in higher prices, poorer quality services, fewer choices and fewer innovative products.
It also violated a classic rule of antitrust law: So-called four-into-three mergers generally aren't approved, especially when the new No. 1 would be so powerful. Four-into-three means that when there are only four major competitors in a specific market, a merger that results in there being only three remaining competitors in that market is illegal.
AT&T clearly seems to think the deal is dead: On Thanksgiving, it announced a $4 billion one-time charge to account for the $3 billion break-up fee it promised Deutsche Telekom, as well as the services provided to T-Mobile.
T-Mobile customers may be the near-term victims. For months, the Bellevue, Wash.-based carrier has stopped capital investment on its innovative 4G network that attracted AT&T, whose service quality had been hit hard by Apple iPhone users. T-Mobile was also known for discounting and innovative pricing plans.
The world is going wireless, so there's good money to be made on transmission and services. Also, the carriers reap small fortunes on text messages and stand to make even more as more video is served up into the spectrum.
So two questions remain: Who'll buy T-Mobile? And what about other technology takeover deals, which have largely been permitted in recent years?
Because there's been so much consolidation (Verizon Communications previously bought GTE, MCI and New England Telephone), there are few big carriers prepared to pay for T-Mobile.
But thinking out of the box, Google hopes to acquire Motorola Mobility for $12.5 billion next quarter. So -- might Apple, which has cash exceeding $81 billion, be interested? Acquiring a wireless carrier might be a way of augmenting Apple's server farms nationwide and make it an all-in-one provider of product, services and content.
How about General Electric? It remains the minority shareholder in Comcast's NBCUniversal unit and had $137.8 billion in cash and securities last quarter. The company now has massive software capabilities and experience in infrastructure but exited the consumer business years ago.
IBM, which was a pioneer co-owner of Satellite Business Systems in 1975, might take a look. But its cash position is $11.1 billion and it, too, began exiting the consumer market in 1991.
Microsoft, which just exited antitrust scrutiny itself, might want to copy Google and look at T-Mobile. Even after acquiring Skype for $8.5 billion, it still has $57.1 billion available. But would it or any other buyer want to handle the regulatory headaches operating a wireless company?
Meanwhile, the Obama Administration appears tougher now on takeovers. That could mean the brakes will be put on some of the serial acquirers like Oracle, IBM, Hewlett-Packard and Microsoft.
AT&T shares fell 14 cents to $27.41 Friday, Verizon was unchanged at $35.35 and Sprint dropped 9 cents to $2.38. Deutsche Telekom ADRs rose 2 cents, to $11.62.
© Copyright IBTimes 2023. All rights reserved.
FOLLOW MORE IBT NEWS ON THE BELOW CHANNELS