Is Ted Cruz Canadian? Senator Renounces Citizenship From Canada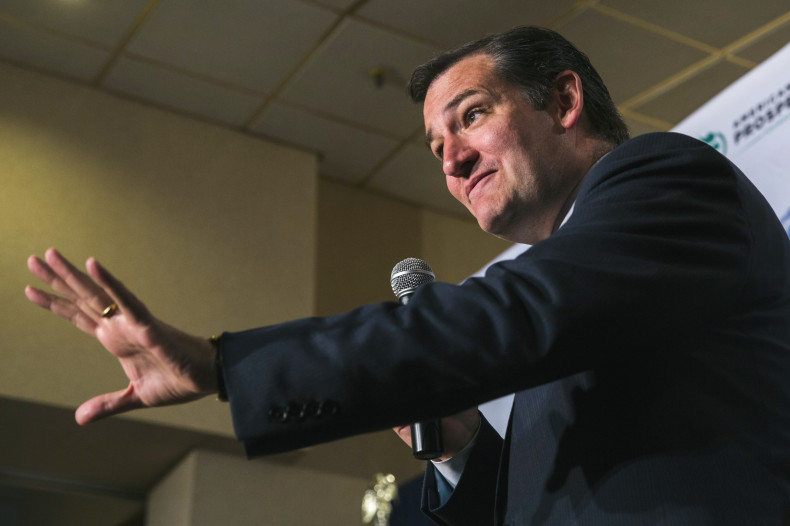 Ted Cruz can't blame Canada anymore now that he's renounced his citizenship. The Republican junior senator from Texas, who was born in Canada, has given up his citizenship from his birth country, the Associated Press reported Tuesday. Although spokeswoman Catherine Frazier said Cruz did so on May 14, he received official confirmation on Tuesday.
Frazier said Cruz "is pleased to have the process finalized" and that it "makes sense he should be only an American citizen."
Cruz, whose father is from Cuba, was born in Alberta in 1970. Since his mother is American, the possible 2016 presidential candidate, who previously had dual citizenship, was already eligible for the White House anyway.
Cruz, however, says he was not always aware he had dual citizenship, Dallas Morning News noted. His birthplace was never a secret.
"Nothing against Canada, but I'm an American by birth and as a U.S. senator, I believe I should be only an American," he said the day of the initial report.
As in the U.S., Canadian citizenship is automatic for nearly everyone who is born on the country's soil. Theoretically, Cruz could have applied for a passport, run for the Parliament in Ottawa and voted-- but that's out of the question now.
Cruz's renunciation letter was sent to various news agencies, ABC News included. The letter simply reads, "the person named above has formally renounced Canadian citizenship and pursuant to the Citizenship Act will cease to be a citizen."