Tehrik-e-Taliban Pakistan Faction, Tariq Geedar, Attacked PIA Flight In Peshawar: Officials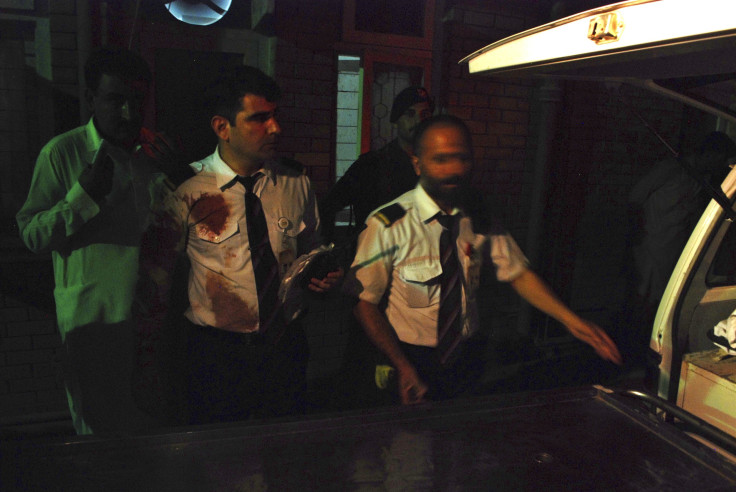 Tariq Geedar, a faction of Tehrik-e-Taliban Pakistan, or TTP, has reportedly been found responsible for Tuesday's attack on a Pakistan International Airlines, or PIA, airplane at Peshawar airport.
The group, which is reportedly based out of Darra Adamkhel, a town about 25 miles south of Peshawar in northern Pakistan, attacked the PIA plane while it was landing at Bacha Khan International Airport, officials said. According to Reuters, a female passenger was killed, and three crew members were injured, and, according to Dawn, a local newspaper, the attack was launched from the roof of a school near the airport. The plane, an Airbus A310, was reportedly arriving from Saudi Arabia and carrying 178 passengers.
"Tariq Geedar group based in Darra Adamkhel near Peshawar and linked to Taliban was responsible for the attack," an intelligence official said, according to Press Trust of India, or PTI. "As the school was closed for summer, the attackers easily sneaked on the top of it with weapons and attacked the plane."
The group had reportedly attached an extra barrel to an AK-47 rifle to refine its firing range and used a tracer during the attack, Dawn reported citing officials, adding that local police held more than 200 people for questioning, after the attack, before releasing them Wednesday, according to Dawn.
Yousaf Raza Mujahid, a self-proclaimed leader of "Taliban al-Qaida," based out of Bajaur in northwestern Pakistan near the Afghan border, said, according to PTI, that the group's attack on the plane was in retaliation for an offensive against the TTP by Pakistani security forces following attacks on Karachi International Airport by the TTP earlier this month.
Local police have reportedly added eight additional units of the Quick Response Force to Peshawar's districts surrounding Bacha Khan Airport to counter terrorist movements in the area.
"With these additional security measures, operations at the Bacha Khan International Airport have now been fully restored," an official said, Dawn reported Friday.
© Copyright IBTimes 2023. All rights reserved.
FOLLOW MORE IBT NEWS ON THE BELOW CHANNELS