Tennis: Novak Djokovic Apologizes For Controversial Court Behavior
KEY POINTS
Novak Djokovic won his 8th Australian Open title when he defeated Dominic Thiem in five sets
He has apologized for his behavior regarding his disagreement with the time violation calls he received
He could be looking at a hefty fine with his antics
Novak Djokovic made history last weekend when he successfully defended his Australian Open title against Dominic Thiem. The freshly renamed World Number One defeated his rival in five exciting sets, 6-4, 4-6, 2-6, 6-3, 6-4. It marked his eighth Australian Open title and 17th overall Grand Slam title.
As historic as Novak Djokovic's victory was, it wasn't free from controversy. It was in the second set where tension began to build up due to the chair umpire's officiating. Novak Djokovic was called for two-time violations in his service game.
It's been well documented that top players such as Rafael Nadal and Novak Djokovic take their service rituals seriously. The two are also known to take their time upon serving in a match. That's why the controversial call swayed the momentum of the set in which Novak Djokovic dropped the set, 4-6.
In an act of frustration, he later tapped the umpire on the foot and berated him with a series of sarcastic remarks. It was evident that he was irked with the calls. "Great job man. Especially on the second call, a great job! You made yourself famous, well done," the Serbian said during the set.
Per Express, the 32-year-old has issued an apology on the issue. "In a professional sport, things happen that obviously you're not proud of," Novak Djokovic said. He continues by saying he wasn't happy with his actions and has said sorry about his behavior. "Sometimes you do things that you're not happy with and you go through different emotions, you go through ups and downs," the newly crowned champion said.
His actions despite his apology still put him into danger for a heavy fine. Per the official 2020 rulebook of the Grand Slams, section Q indicates a possible violation committed by the multiple time Grand Slam winner. "Players shall not at any time physically abuse any official, opponent, spectator or other people within the precincts of the tournament site. Violation of this Section shall subject a player to a fine up to $20,000 for each violation."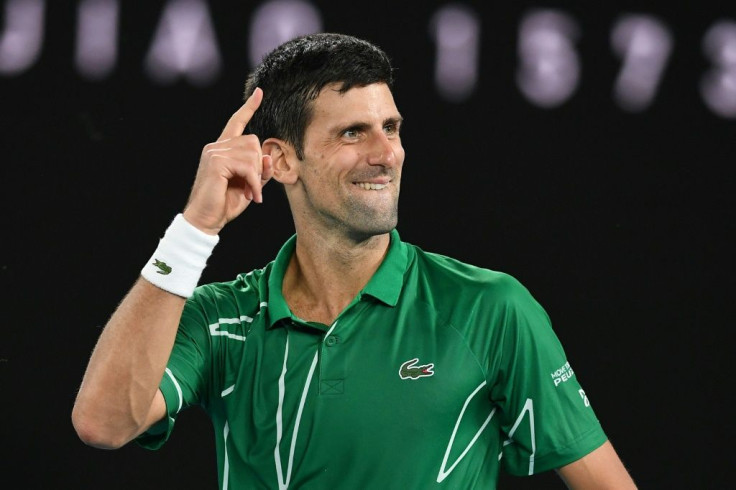 © Copyright IBTimes 2023. All rights reserved.