Terence Walker Bodycam Video: Police Release Video Of Officer Shooting, Killing Black Man In Oklahoma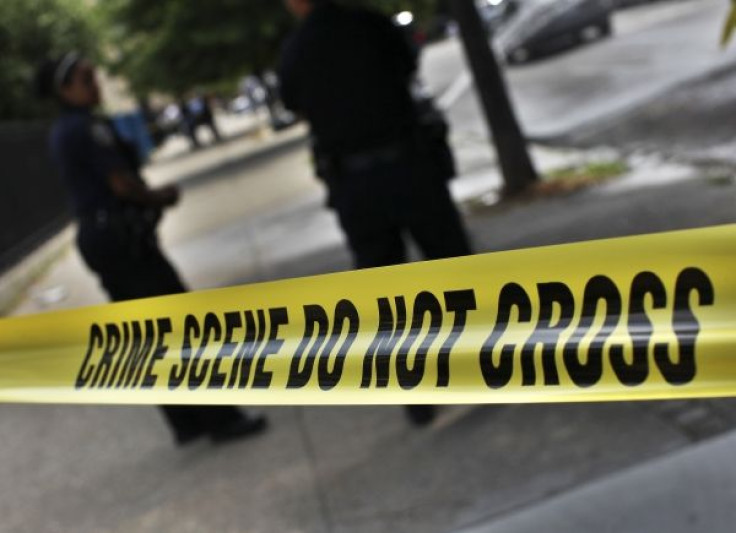 Oklahoma authorities on Friday released a body camera video that shows the fatal shooting of Terence Walker by Officer Chansey McMillin. The video is almost nine minutes long and shows McMillin attempt to frisk Walker, who breaks free and runs away. Less than 30 seconds later Walker is shot and killed by McMillin, who says multiple times during the video that Walker had a gun.
The incident, which happened Jan. 17 outside the city's Old Agency Baptist Church, according to the Tulsa World, was captured on the Muskogee police officer's body camera and was posted Friday on the newspaper's website. McMillin had responded to a call that Walker had threatened an ex-girlfriend.
Muskogee Police Sgt. Mike Mahan said Walker had threatened his ex-girlfriend repeatedly during the day, telling her that he "had a bullet with [her] name on it." The woman was inside the church for a wedding when Walker arrived, and police arrived shortly thereafter.
"When officers got there, they asked to talk to [Walker]," Mahan said. "A [female] witness said that he had tried to hand her a gun, but she wouldn't take it. When officers began to pat [Walker] down, they felt the gun, and he started to run away."
McMillin shot at Walker five times and struck the African-American three times in the neck and the abdomen, according to the World. The video shows McMillin chasing Walker, who stops and looks to pick something up from the ground and then turns toward McMillin. The officer then fires the fatal shots.
McMillin is one of 50 to 60 officers in the Muskogee Police Department wearing body cameras. The video provides the first open records test for the city's police department since officers began wearing the cameras. The World, which first posted the video, wrote that the shooting appeared "to be a split-second decision — in regular speed it's hard to tell if Walker was ever facing the officer, but when slowed down, Walker appears to turn toward McMillin, with the object in his hand pointed at him."
"I was in a bad spot," McMillin tells a responding officer four minutes and 40 seconds into the video. Mahan said that since the shooting, McMillin has feared civilians behind him and traffic nearby.
Walker's autopsy report is pending, but state medical examiner's office spokeswoman Amy Elliot said he was shot three times, with wounds to the neck and torso.
See the full video below. (WARNING: graphic content)
© Copyright IBTimes 2023. All rights reserved.
FOLLOW MORE IBT NEWS ON THE BELOW CHANNELS