Tesla Challenger? Battery Startup QuantumScape Claims Mastering Superior Technology
KEY POINTS
QuantumSpace is making batteries with "purest lithium" for EVs
The company claims that these EVs would charge faster and cost less
The startup is soon to go public at the New York Stock Exchange
QuantumSpace has raised over $500 million
A California-based startup is hoping to give Elon Musk's Tesla a tough competition in the electric vehicles market, with claims to developing a breakthrough battery technology.
QuantumSpace, backed by Bill Gates and the Volkswagen Group, announced its intention to list on the New York Stock Exchange after merging with shell company Kensington Capital Acquisition earlier this month, at an enterprise value of $3.3 billion.
QuantumSpace, if its claims of superior battery technology to Tesla's is true, could shake up the dominant position that Tesla has enjoyed in the EV space for the past decade. It could even play out as an extension of the rather public feuding between Musk and Gates, which recently was on display on social media about the prospect of EVs and their suitability as heavy, long-haul vehicles.
The startup claims that it is making batteries using "electrochemically distilled lithium," or in layman's terms, the purest lithium available. In its investor presentation recently, QuantumSpace announced that its lithium-metal battery could charge in 15 minutes and cost less than the batteries in the market today. It also claims that EVs using those batteries would be able to run 90% further than those using the current batteries.
Jagdeep Singh, CEO of the secretive startup, told Medium Editor-at-Large Steve LeVine that their team finally has a small scale metallic lithium battery, after removing hundreds of bugs in the initial stage.
On the back of such statements, the startup has raised over $500 million from a group of investors before its merger, Reuters reported. But LeVine wrote that the company's claims have not been verified by outside experts yet. While that shows blind trust by QuantumSpace's investors, it also shows how consequential any breakthrough in EV battery technology would mean to the modern industrial world. And it is also the reason why it is getting hotter for Tesla. Read LeVine's highly insightful and interesting article here.
Musk is credited with bringing about a new energy to the auto industry with his laser-like focus on EVs. At its much-hyped Battery Day event Tuesday, Tesla announced a new cathode plant in North America, tabless battery cells for improved range and power of its cars, and a goal to make a $25,000 car.
Shares in the company declined ahead of the event when Musk, in a series of tweets, said high-volume production of the announcements during the event will only be in 2022.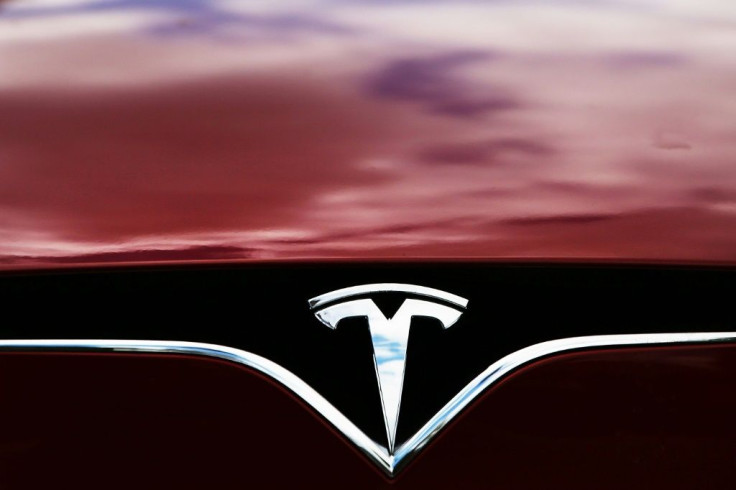 © Copyright IBTimes 2023. All rights reserved.