Tesla Compared: A Look At The Electric Automaker Vs. Toyota, Ford, GM, And More
Tesla has been touted as the most valuable carmaker in the world, but it isn't the biggest or the busiest, according to a new report.
In July, Tesla overtook Toyota as the most valuable carmaker in the world as its shares reached $1,134, giving it a market value of $209.47 billion, BBC reported.
The valuation was about $4 billion more than Toyota at the time, but in reality, Toyota produced more cars than Elon Musk's car company at a rate of 30 times more and had revenues that were 10 times higher than the electric car maker, the news outlet said.
A report by Moneyshake also confirmed the numbers, saying that Toyota brings in revenues of $280.5 billion while Tesla has reported revenues of $24.6 billion for 2019.
Toyota produced 10.4 million vehicles a year, which breaks down to 19.9 vehicles per minute under its Toyota and Lexus brands, while Tesla produced 367,500 in 2019, or an average of 42 vehicles an hour, according to the report.
Tesla also fell under automaker Volkswagen that had revenues of $275.2 billion a year and produced 10.3 million vehicles a year or 19.8 vehicles a minute, Moneyshaker said.
Tesla has also grown higher in value than Ford and General Motors – in terms of share value, but the two automakers also produce more vehicles, the report indicated. Ford produces 12.2 vehicles per minute while GM produces 13 vehicles per minute, the report indicated.
Even Hyundai produces more vehicles than Tesla at 13.7 vehicles per minute, Moneyshaker's report said.
Overall, most vehicles are produced in China, with a significant 25.7 million vehicles produced a year, according to Moneyshake's report. This is more vehicles than are produced in the U.S., Japan, and Germany put together, the report said.
The U.S. produces 20.7 million vehicles a year, while Japan produces 18.4 million a year, and Germany produces 8.9 million a year.
But when it comes to electric vehicles, it comes as no surprise that Tesla leads the market by a wide margin, selling 64% more EVs than any other automaker. Tesla is trailed by BYD, BJEV, BMW, Nissan, Volkswagen, SAIC, Geely, Hyundai, and Renault – which all comprise the top 10.
On average, Tesla sells 370,000 vehicles a year, with nearly 50,000 of these sales making up the Model 3. Moneyshaker said that Tesla sells more electric vehicles than BMW, Nissan, Volkswagen, and Renault put together.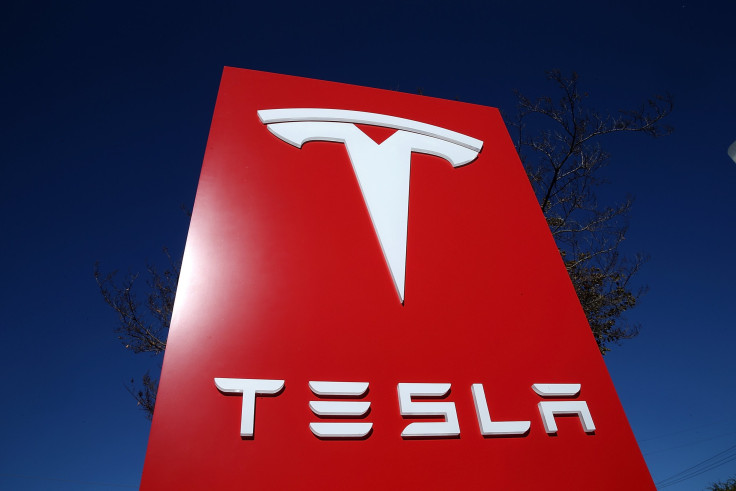 © Copyright IBTimes 2023. All rights reserved.
FOLLOW MORE IBT NEWS ON THE BELOW CHANNELS