Tesla Model S Plaid Tri-Motor Runs Faster Lap Than McLaren P1
KEY POINTS
The tri-motor Tesla Model S Plaid can sprint from 0 to 60 mph in under 2 seconds
A prototype has run a lap at Laguna Seca in only 1:30.3
CEO Elon says believes production Plaids might shave three seconds off this time
The Tesla Model S Plaid, which was officially introduced during Tesla's Battery Day on Tuesday, is now the world's fastest accelerating electric vehicle.
Tesla's official specs for this tri-motor speed demon packing 1,100 horsepower says it can vault from 0 to 60 mph (97 km/h) in less than two seconds. It can also cover a quarter-mile in less than nine seconds.
The latest prototype Tesla Model S Plaid posted a 1:30.3 lap time at the 3.6 kilometer-long Laguna Seca Raceway (also called WeatherTech Raceway Laguna Seca) in California. The Plaid was driven by American pro racing driver Johannes Van Overbeek, who's competed in four 24 Hours of Le Mans races.
In 2019, another prototype Tesla Model S Plaid posted a lap of 1:36.55 at Laguna Seca.
The tires on the record setting Plaid were ordinary street tires that will be used in the production version, said performance driver Sebastian Vittel—not to be confused with F1 driver Sebastian Vettel —who recorded a video of the Plaid's record run.
CEO Elon Musk said Tesla can slash another three seconds off the Plaid's 1:30.3 lap time with refinements that will make the Model S Plaid the fastest production car ever.
The new lap time compares well with the record for a production car at Laguna Seca — a McLaren Senna driven by racing legend Randy Pobst that clocked 1:27:62 in 2019.
The Plaid's record also inched past the 1:30.71 set by a McLaren P1, also driven by Pobst. It was, however, slower than two other cars with Pobst at the wheel: a McLaren Senna (P15) and a McLaren 720S.
The still unbeaten -- but unofficial -- fastest lap at Laguna Seca was set way back in 2012 by a Ferrari F2003-GA driven by Marc Gené. The time: 1:05.786.
For the record, all of the world's five fastest accelerating cars are either all-electric or hybrid electric. Before the Model S Plaid came along, the Porsche 918 Spyder (2015) was the fastest mover, going from 0 to 60 mph in 2.1 seconds.
Behind it were the Tesla Model S P100D (Ludicrous mode), 2.28 seconds; the Lamborghini Huracán Performante, 2.3 seconds; the Tesla Model S Performance (Ludicrous Mode), 2.3 seconds and the Porsche Taycan Turbo S, 2.4 seconds.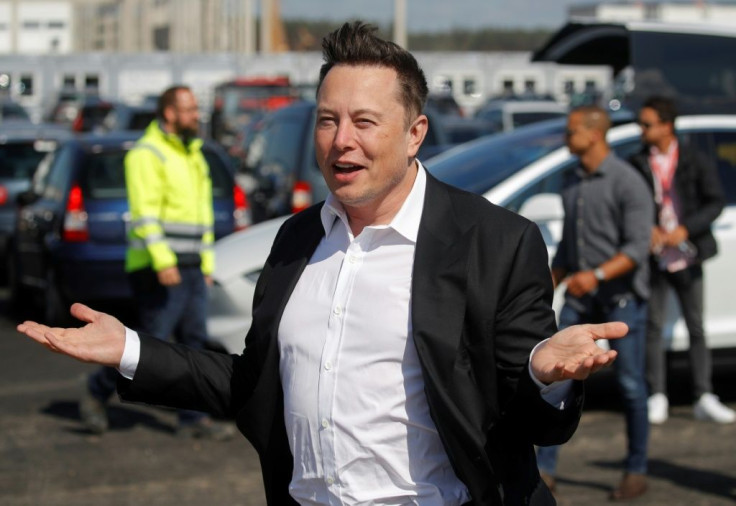 © Copyright IBTimes 2023. All rights reserved.