Tesla Motors Autopilot Hits Turbulence As Hong Kong Officials Order Driver Assistance Software Removed From Model S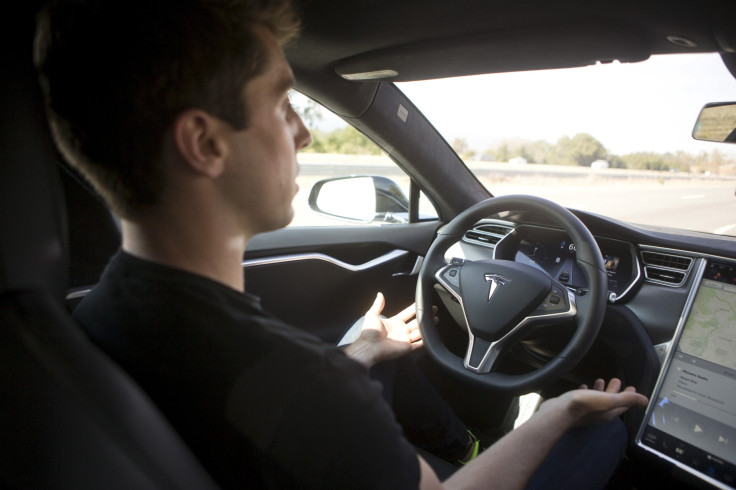 Tesla Model S owners in Hong Kong discovered this week features letting their luxury electric cars steer and change lanes automatically had been disabled wirelessly. The city's Transportation Department demanded Tesla Motors Inc. disable the software controls two months after the company released the semiautonomous driving technology.
Local traffic officials cited concern drivers would become distracted in the city's notoriously snarled traffic by the features that allow hands-free driving. Though Tesla emphasizes customers must keep their hands on the steering wheel, the technology is advanced enough that drivers are ignoring the instructions.
The move underscores a challenge the auto industry will face as it rolls out new semiautonomous driving technology globally that skirts the line between convenience and safety. A global patchwork of government traffic safety rules will hamper efforts to release these technologies uniformly. While other automakers, including Mercedes-Benz, offer similar features, Tesla has been the most aggressive in rolling out semiautonomous driving features to customers.
Tesla Motors Inc. (TSLA) | FindTheCompany
Tesla has also taken a lead in using over-the-air software updates to add new vehicle features. In September 2014, Tesla distributed an update that raises and lowers the Model S suspension based on "remembering" where the car needs additional clearance (like speed bumps) on regular driving routes.
Tesla spokeswoman Alexis Georgeson confirmed Thursday the company was compelled to remove the software in Hong Kong.
"The Autosteer and Auto Lane Change functions in our recent 7.0 software update are still pending approval from Hong Kong's Transport Department," said a message sent to local Tesla car owners. "To ensure we comply with the country's regulators, we will be temporarily turning off these two functions on all Model S in Hong Kong effective immediately."
Some Tesla owners were not happy with Tesla's wireless intervention.
"So today Tesla did a software update on the sly," said "Lerxt" on the Tesla Motors Club forum, a popular venue for fans of the luxury electric cars, in a message posted Wednesday. "I expect the Communist government to do stupid things but I'm not particularly impressed with Tesla changing my software without my approval."
Another forum member claimed a similar situation in Japan, but Tesla wouldn't comment on whether it's facing challenges to its new technology in other markets.
Tesla Motors Inc. (NASDAQ:TSLA) shares rose 1.01 percent by midday trading Thursday, to $223.23. The company's share price has lost nearly 10 percent of its value in the past 12 months. As of Sept. 30, Tesla had $1.43 billion in cash and $2.55 billion in short-term liabilities, which are bills that come due within the next 12 months, such as payments to suppliers.
© Copyright IBTimes 2022. All rights reserved.
FOLLOW MORE IBT NEWS ON THE BELOW CHANNELS