Tesla Motors Inc. (TSLA) Share Price Drops On Model X SUV Price, Lower Sales Forecast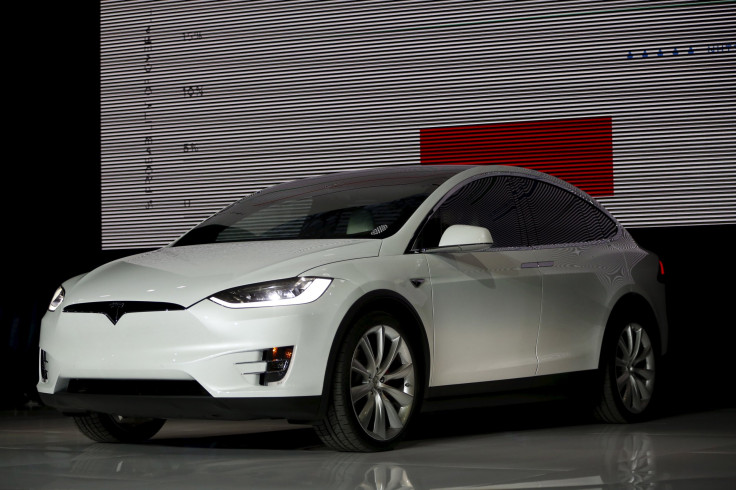 UPDATE: 4:25 p.m. EDT on Wednesday -- Tesla Motors Inc. (Nasdaq:TSLA) shares closed down 3.93 percent to $231.96 on Wednesday, its lowest price since Aug. 26 when uncertainty in China led to a massive broader selloff in global markets.
This story below was updated Wednesday.
Tesla Motors CEO Elon Musk has such a bold vision for the future of electric cars that investors have driven up the value of his company to more than half that of Ford Motor. But such a high valuation -- nearly $32 billion -- brings high expectations that the company will meet its sales goals.
On Tuesday, Tesla's share price was knocked down after a Morgan Stanley research note said the unexpectedly high cost of the Model X sport utility vehicle released to its first customers last week would make next year's sales targets "difficult to achieve."
The sexy all-electric sport utility vehicle with its articulated "Falcon Wing" rear passenger doors costs $132,000 for the special edition going to the vehicle's early adopters. The cost rises to nearly $150,000 once options are piled on, and the company has yet to announce a pricing scheme for different trim levels.
"The recently launched Model X SUV is an impressive proof of concept for design, performance and utility that the Tesla brand has established in the marketplace," said the note from Adam Jonas, chief automotive analyst at Morgan Stanley. "However, the Model X price appears to have an as much as $25,000 higher average transaction price than the Model S and easily $10,000 to $15,000 higher than we had expected."
Ben Kallo, clean technology equity researcher at Baird & Co., echoed concern over uncertainties about the ramp-up of Model X deliveries. "It remains unclear of when initial X deliveries will occur (besides launch event deliveries), and production ramp could take longer than expected," Kallo wrote in a note on Wednesday. "Given the complexity of the vehicle, we believe the ramp will be slower than expected."
Tesla Motors Inc. (Nasdaq:TSLA) stock price was down 4.28 percent to $231.12 in mid-day trading on Wednesday, its lowest price since late August when global markets were rocked by growing concern over the Chinese economic downturn. But this time, the drop seemed specific to Tesla and its ability to meet sales goals. Tesla's share price has lost 10 percent since the start of last week's session.
Even before the price of the Model X was announced there was concern about whether the company could meet its minimum 50,000-car sales target for the year. The company said on Friday it delivered 11,580 vehicles to customers in the July to September quarter, putting 2015 year-to-date sale volume at 33,117 units.
Morgan Stanley slashed the number of Model X deliveries for the rest of the year by about half its previous estimate, to 1,506 units. This means Tesla would need to deliver those Model X vehicles plus 15,327 Model S luxury electric cars by the end of December. That would be an unprecedented 46 percent jump in sales from the third quarter to the fourth.
Even with the typical holiday bump in luxury cars sales, this would be an unusually high leap in sales in such a short period of time -- one that would most certainly garner serious overtime for the company's Fremont, California, factory workers.
One of the main concerns about missing sales targets is the snowball effect on future benchmark dates, especially the rollout of the $35,000 Model 3 due to customers in 2018. Musk wants to grow annual sales from about 31,655 last year to 500,000 by 2020, a pace of growth that's unheard of in the modern automotive industry.
© Copyright IBTimes 2023. All rights reserved.