Tesla Motors Inc (TSLA) Stock Down After Company Lowers 2015 Sales Goal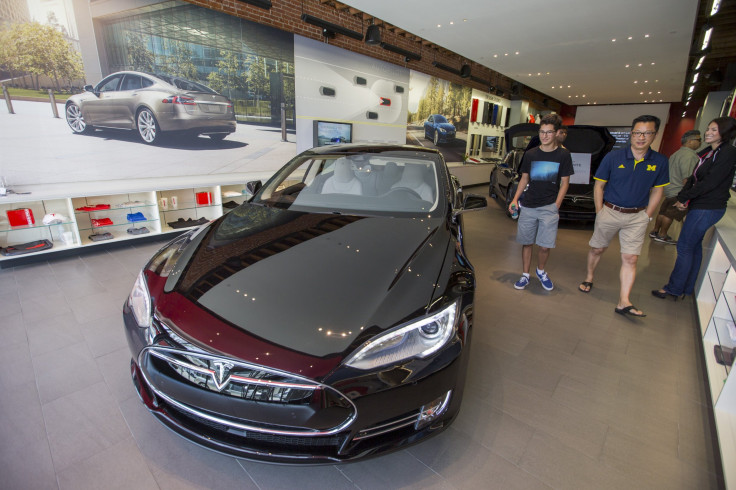 UPDATE: Tesla Motors' share price closed down 8.88 percent, to $246.13, on Thursday after the company lowered its guidance for 2015 car sales. The stock price closed at its lowest level since June 4.
UPDATE: Tesla Motors' stock was trading down 11.01 percent to $240.40 Thursday morning, near its three-month low.
Original story begins here:
Tesla Motors Inc. (Nasadq:TSLA) shares were down 7.45 percent to $250 in pre-market trading Thursday after the Model S electric car maker downgraded its 2015 sales goal. In its second quarter results, the company the complexity of introducing the upcoming Model X sport utility vehicle to its assembly line at its Fremont, California, factory could cause interruptions in fourth quarter deliveries.
Tesla also reported mixed results for the three-months ended June 30, with greater than expected unadjusted losses but breaking even on revenue expectations. Tesla beat analysts' expectations on adjusted revenue and adjusted net income.
"We are now targeting deliveries of between 50,000 and 55,000 Model S and Model X cars in 2015," the company said in its second quarter letter to shareholders released Wednesday after markets closed. "While our equipment installation and final testing of Model X is going well, there are many dependencies that could influence our Q4 production and deliveries."
The company has previously said it was confident in delivering 55,000 Model S luxury electric sedans and Model X SUVs this year, but it now says "operational challenges" could hamper deliveries in the fourth quarter.
A downgrade in deliveries is significant because the company's stock is priced at Tesla stickily meeting its stated goals. Tesla stock has lost gains it's made since June 9 after the company's annual shareholder meeting.

"[Tesla's] updated delivery guide of 50k-55k (vs.55k) was a negative surprise. Perspective is important, however, as this is a short-term issue, which on the positive side reduces production ramp risk for the fourth quarter," Benjamin Kallo, Baird Equity Research analyst, said in a research note Thursday. Baird maintains a $335 per share price target for the company.
The letter signed by CEO Elon Musk and Chief Financial Officer Deepak Ahuja estimated that any issues with suppliers of components of the Model X could lead to a production loss of 800 vehicles a week.
The company also reduced its weekly production figures for next year from an average of 2,000 split between the Model S and Model X to about 1,600 to 1,800 a week. The company said it produced a record 12,807 vehicles in the second quarter, but that production will decline to "just over 12,000" as it introduces the Model X to the assembly line.
© Copyright IBTimes 2023. All rights reserved.