Tesla Motors Outlines Difficulties In Tracking Conflict Minerals In Its Supply Chain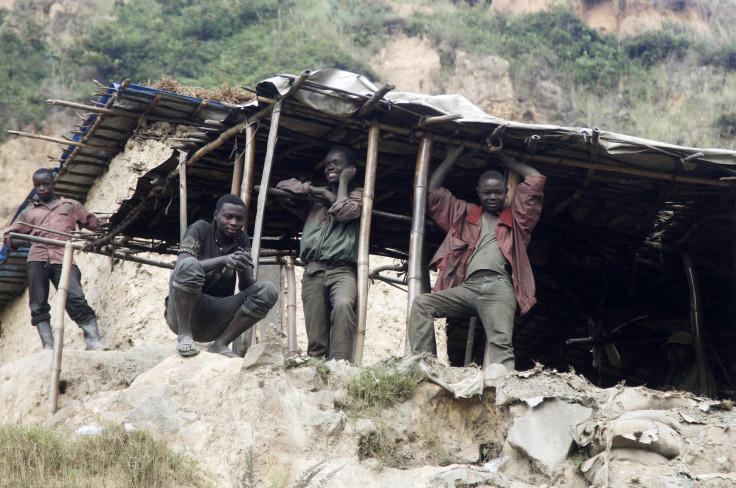 Tesla Motors Inc. (NASDAQ:TSLA) said this week in a Securities and Exchange Commission filing that it's having difficulty determining the source for some of the raw materials used in building its all-electric cars due to the complexity and scope of the global supply chain. The statement highlights a downside to well-meaning legislation designed to assure that American firms make efforts to avoid commodities whose sale funds African warlords.
Companies like Tesla and Hewlett-Packard Co. (NASDAQ:HPQ) are required to disclose their efforts to identify sourcing of so-called conflict minerals from the Democratic Republic of Congo and its neighbors under a section of the Dodd-Frank legislation passed several years ago. The particular section of the law was designed to increase supply chain transparency and give shareholders and consumers information to encourage companies to procure materials more ethically.
"Tesla has not yet been able to fully identify countries of origin of the necessary conflict minerals and smelters and refiners used to process the necessary conflict minerals in Tesla's products," the company said in its regulatory filing on Monday, referring to four minerals used heavily in the manufacture of electronics and lithium-ion batteries (gold, tin, tungsten and tantalum) that have been linked to human rights abuses in war-torn Central Africa. Tesla says one of the biggest challenges is that its suppliers "are not directly subject to the same conflict minerals law and regulations as we are."
The Democratic Republic of Congo, Africa's second-largest country by area, sits on trillions of dollars of untapped natural resources, especially precious and industrial metals. But given decades of internal strife, today various warlords control much of the country's eastern portion and they operate small mines where workers as young as 12 labor in dangerous and coercive conditions.
Making things more difficult, these minerals are often smuggled out of the country to smelters and refiners. That leaves no records and makes tracing their origins more difficult.
"The artisanal miners are just trying to survive. They probably don't care too much about these [disclosure] rules. It would be more concerning to the various mining companies, militias and middlemen," New York City-based photographer Mark Craemer, who travelled to D.R. Congo in 2011 to document the miners' daily lives, said by email.
According to the SEC, companies must "exercise due diligence on the . . . source and chain of custody" of the ore from which gold, tin, tungsten and tantalum are extracted. Tesla is just one of the manufacturers that has yet to be able to provide a comprehensive list of suppliers that use these minerals.
"On one hand, committing to using only conflict-free materials can involve paying higher costs for those materials," said a report last year in the Journal of Accountancy regarding the new disclosure rule. "On the other hand, a company risks falling behind with respect to reputation and goodwill if its products include conflict minerals from the affected areas while its competitors commit to a conflict-free business plan."
The scope of the task is huge because so many manufactured goods include the metals. Tin is used in stuff as varied as product packaging, zippers and an ingredient to stabilize perfume. Tantalum can be found in ballpoint pens and watches.
But the most common use of these minerals is in the manufacture of electronic components, like capacitors found in computers and mobile devices, and in lithium-ion batteries like the ones Tesla uses in its Model S electric car.
"The big tech companies have been with us from the beginning, have had more time to identify their sources and have more complete lists," said Julie Schindall, director of communications for the Electronic Industry Citizenship Coalition, which since 2008 has been involved with the Conflict-Free Sourcing Initiative. The CFSI has been urging companies to use its reporting template to standardize the data.
"What companies realized six years ago when we started was that they couldn't tell much about the source of materials beyond their first- or second-tier suppliers," she added. "Some of these supply chains can have eight or nine tiers, so it can be very difficult to track."
Since Monday, hundreds of companies have filed conflict mineral reports, some with more detail than others.
Hewlett-Packard has been trying to identify its mineral sources for several years. But still, out of the listed 200 suppliers in its conflict minerals report filed last week, more than half were still listed as "unknown."
Apple Inc. (NASDAQ:AAPL) issued a similar report list last week noting that 205 different smelters and refiners supply materials that end up in its products.
Maisam Abbasi, an industrial engineer at Sweden's Lund University who specializes in sustainable supply chain logistics, said bringing together producers and suppliers across a global, multi-tier supply chain is a good first step toward sustainability and ethical sourcing practices.
"Based on the academic literature, co-development has proven to be more effective than imposing restrictions on companies," Abbasi said by telephone. "It's important to encourage them to collaborate with suppliers, and if this step doesn't' work, then you can go to tougher measures, such as sanctions."
Abbasi said third-party auditors can help address what he calls "cascading responsibility," where every link in a supply chain would be required to disclose to the other the sources of its raw materials and other details affecting the lives of the workers at the lowest rung of the supply ladder.
© Copyright IBTimes 2022. All rights reserved.
FOLLOW MORE IBT NEWS ON THE BELOW CHANNELS