Tesla Motors Secures Up To $750M In Credit It Desperately Needs To Cover Daily Costs As It Burns Through Investment Cash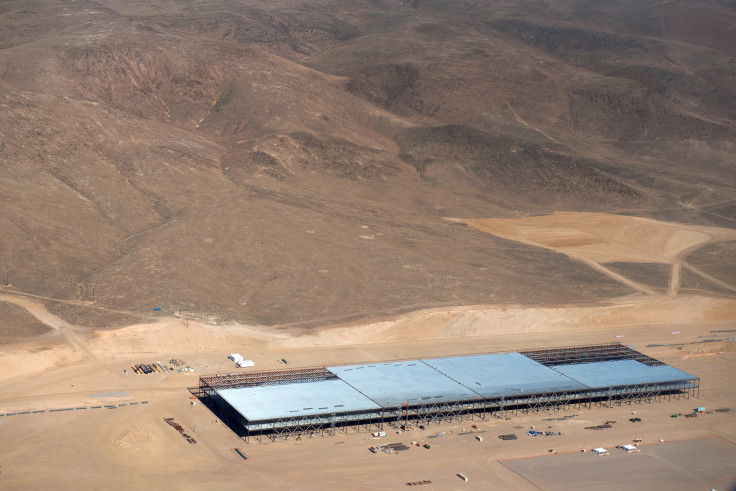 With about $1.5 billion in cash at the end of its first quarter and about $1.5 billion in planned investments this year, Tesla Motors has needed to find more money to continue to fund its day-to-day operations. The Silicon Valley maker of the Model S luxury electric car announced Friday it had secured a lifeline from five major banks.
Tesla said in a regulatory filing it now has access to $500 million to be "used for working capital and general corporate purposes." The interest on the loans will vary based on when withdrawals of the credit line take place, and the company retains the option of increasing this credit line to $750 million.
Deutsche Bank, Bank of America, Goldman Sachs, JPMorgan Chase, Morgan Stanley, Wells Fargo and Credit Suisse are part of the deal. The interest on the borrowing is floating, which means the costs will increase for loans taken out after the U.S. Fed begins to increase rates, which could happen later this year. Outstanding loans will come due in June 2020, the year Tesla CEO Elon Musk wants to be selling 500,000 electric cars a year, up from 32,655 in 2014.
If all goes as Musk plans in the fastest ramp-up of sales in automotive history, the company would be able to pay back these loans. The company currently holds about $2.5 billion in long-term debt, mostly from two corporate bond issues that investors quickly bought in February 2014.
"Tesla won't have any problems raising funds," Thilo Koslowski, vice president and automotive practice leader at technology research firm Gartner Inc., told International Business Times in a recent interview about whether Apple Inc. would buy Tesla. "There's plenty of people out there who believe in Musk's vision."
This is a good thing because Tesla is burning through its cash as it works on the upcoming Model X and Model 3 vehicles, builds a $5 billion battery factory in partnership with Panasonic, and fleshes out its global network of charging stations and retail and service outlets. The company spent $558 million in the first three months of the year, more than the $330 million Morgan Stanley had forecast.

Tesla is a growth stock, which means investors are more concerned right now about revenue growth than profitability and are likely to accept losses for the coming years, but only if Tesla can maintain consistent sales growth.
© Copyright IBTimes 2023. All rights reserved.