Tesla Motors Shares Plunge On 'Suspension Problems' That Elicit Regulator Inquiry; Company Rewords Nondisclosure Agreement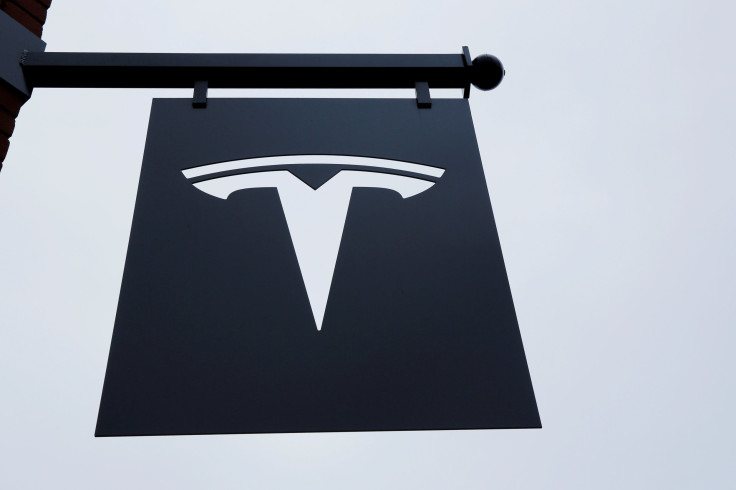 Tesla Motors' shares plunged Friday after reports that auto safety regulators are reviewing claims from customers of suspension issues in the company's Model S luxury electric cars. In response to government criticism, the Palo Alto, California, maker of electric cars also has reworded a "Goodwill Agreement" that it asks customers to sign before repairing vehicles. Tesla denies allegations that its vehicles' suspension systems are unsafe.
Shares dropped 4.6 percent to $218.79 on Friday, it lowest daily closing price since May 24, pushing the stock into negative territory for the week. The company's shares are down nearly 9 percent for the year and down 12 percent over the past 12 months.
Regulators on Thursday expressed concern over a "troublesome nondisclosure agreement" that could lead customers to believe they could be sued for filing complaints to the U.S. National Highway Traffic Safety Administration (NHTSA), an allegation the company called "preposterous" in a lengthy blog post on Thursday under the title "A Grain of Salt."
Tesla says the agreement is to ensure that the repairs aren't later used against the company in court. The company has agreed to revise the customer repair form to make clear that vehicles' owners are free to report potential safety issues to the NHTSA.
"This offer, to repair a defective part in exchange for a non-disclosure agreement, is unheard of in the auto industry," the online auto blog the Daily Kanban said Wednesday. The blog first reported on the suspension issues that have been bouncing around in Tesla online forums since at least 2014.
All automakers are highly sensitive to potential safety problems, which can elicit costly recalls, lawsuits and reputational damage. For Tesla Motors, an unprofitable 13-year-old automotive startup, a major safety recall has the potential of dealing a crippling blow just as it begins to ramp up work on its critically important $35,000 Model 3 electric car. The company received more than 400,000 preorders since a prototype of the vehicle was shown to the public in March. The car won't be ready for its earliest customers until late 2017.
Tesla recalled about 2,700 Model X utility vehicles in April to repair a faulty hinge in the third-row seating. In November the company recalled all of its roughly 90,000 Model S cars to check front seat belts for potential flows. Those recalls were minor, and there are currently no reported accidents or injuries in Tesla cars linked to safety defects.
The alleged suspension defect involves a component that can separate while the vehicle is in motion, which can cause loss of steering control. An online gallery of photos purportedly shows a series of wrecked Model S cars with shared broken suspension damage. Tesla denies a safety problem with its suspension systems and says only that one of its cars had an abnormal amount of rust on a suspension part.
"First, there is no safety defect with the suspensions in either the Model S or Model X," the company said in its response, referring to the two models of high-tech electric vehicles it currently sells. "Second, NHTSA has not opened any investigation nor has it even started a 'preliminary evaluation,' which is the lowest form of formal investigatory work that it does."
At the end of March, Tesla Motors had about $1.4 billion in cash and nearly $3.2 billion in so-called current liabilities, which are bills that come due within 12 months. The company is raising an additional $2 billion in a series of stock sales, including $600 million from the sale of shares by CEO and co-founder Elon Musk.
© Copyright IBTimes 2023. All rights reserved.