Tesla Motors Third-Quarter Earnings: Model X Release Delayed Until Late 2015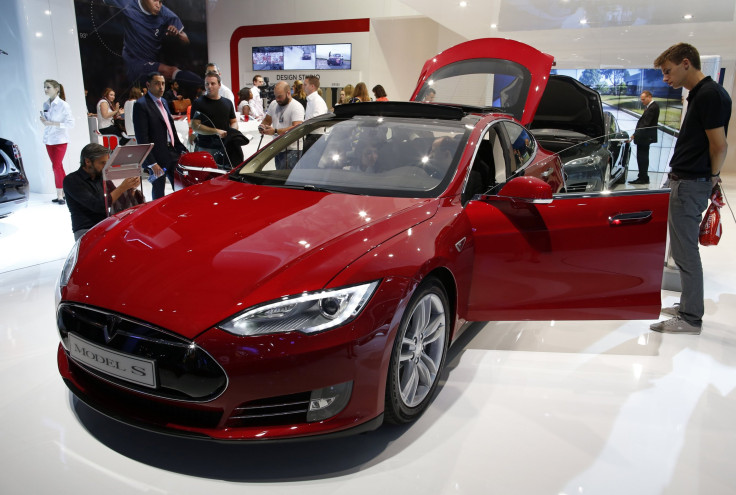 Tesla Motors said in its third-quarter earnings report released Wednesday that its highly anticipated Model X crossover release will be delayed until the third quarter of 2015, citing "significantly more validation testing time." This is the fourth delay for Tesla's luxury electric crossover that was originally due out last year and was more recently rescheduled for the spring of 2015.
Tesla reported a net loss of $74.7 million, more than the $38.5 million in losses in the same quarter last year as the company expands its global network of charging stations, prepares for the introduction of the Tesla Model X crossover, and invests in building its massive battery production facility in Nevada.
The Palo Alto, California, car company said Wednesday in its third-quarter earnings report that it delivered 7,785 cars but manufactured significantly fewer Model S sedans than it had estimated in its second-quarter report.
For Tesla Motors, financial numbers matter, but more important than anything is how many cars the company is selling and how many it's producing. The delay of the Model X means the company will spend another six months selling its sole Model S sedan and could impact the release of the sub-$40,000 Model 3 that's due out in 2017.
The company cites delays in the production and delivery of its vehicles as a risk factor that could adversely impact its forecasting.
Sales came close to meeting Tesla's previous estimate of 7,800 for the quarter, up from 5,510 in the same quarter last year, but the production figures fell significantly short of the 9,000 cars the company said it would produce in the three months ending Sept. 30.
"The ramp to our target production rate took longer than expected due to system integration challenges, reducing our production by almost 2,000," the company said in its letter to shareholders released after markets closed in New York on Wednesday.
Investors shrugged at the production figures. Telsa's share price was up over 5 percent in after-market trading, to $243.11, after losing over 3 percent throughout the day ahead of the earnings announcement.
Revenue for the quarter was $849 million, up from $430.2 million in the same period last year as unit sales continue to increase. Tesla said demand for the Tesla Model S continues to exceed supply. Analysts polled by Thomson Reuters had expected Tesla to make $889.3 million in revenue and nearly $2 million in profit.
© Copyright IBTimes 2023. All rights reserved.