Tesla, SolarCity Power Entire Island With Clean, Solar Energy Within A Year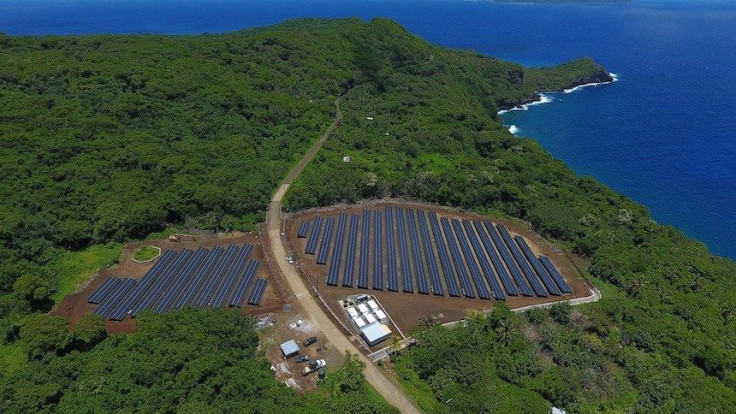 Elon Musk's Tesla has just officially acquired SolarCity, but the two have already solar-powered a complete island, it was revealed Tuesday.
The island of Ta'u in American Samoa, located more than 4,000 miles from the U.S. West Coast had long-suffered power rationing and outages. However, the island is now powered by clean-energy, SolarCity said in a post about its latest project with Tesla.
Ta'u has a solar power and battery storage-enabled microgrid that can supply nearly 100 percent of the island's power needs from renewable energy. It is powered by a microgrid of 1.4 megawatt solar array and 6 megawatt hours of battery storage from 60 Tesla Powerpacks. The project was completed within a year.
The microgrid can provide three days of power and recharges after only seven hours of sunlight. Solar energy at the island has helped its 600 residents.
"The local hospital, high school and elementary schools, fire and police stations and local businesses no longer need to worry about outages or rationing," says SolarCity. "But the biggest advantage is cost: Tau's microgrid replaces diesel generators with more affordable solar energy, and is designed to optimize system performance and maximize savings."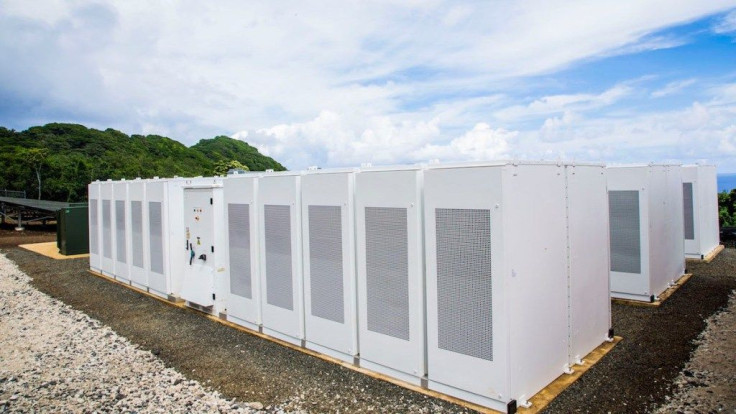 SolarCity says the project is expected to offset the use of more than 109,500 gallons of diesel annually.
"This is part of making history. This project will help lessen the carbon footprint of the world. Living on an island, you experience global warming first hand," said Keith Ahsoon, a local resident whose family owns one of the food stores on the island. Beach erosions and other noticeable changes are a part of life here. It's a serious problem, and this project will hopefully set a good example for everyone else to follow."
The project was funded by the American Samoa Economic Development Authority, the Environmental Protection Agency, and the Department of Interior.
© Copyright IBTimes 2022. All rights reserved.
FOLLOW MORE IBT NEWS ON THE BELOW CHANNELS