Tesla (TSLA) Has Delivered Over 500 Model S Sedans In Norway Since August, Beating Nissan Leaf So Far In September: Report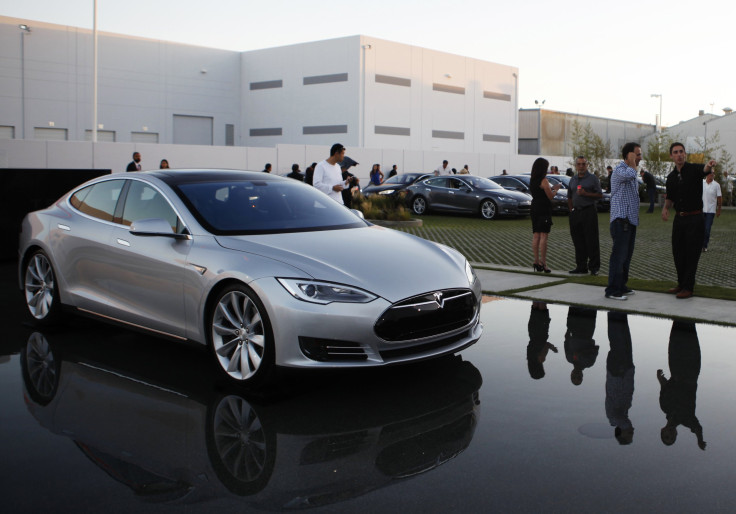 Since it began delivering the Model S to customers in Norway, Tesla Motors Inc. (NASDAQ:TSLA) has been given a bump to its European expansion.
According to data compiled by U.K.-based Automotive Industry Data (AID), the Palo Alto-based luxury electric sedan manufacturer has delivered at least 322 units in Norway in the first half of September. The country's vehicle registry the OFV reported 185 units sales in August, Tesla's debut month in Norway.
That means consumers in Europe's most electric-vehicle-friendly country have purchased more than 500 Model S sedans, giving Tesla a solid start in its Norwegian face-off with the nation's No. 1 selling electric sedan, Nissan Motor Co., Ltd.'s Leaf (TYO:7201).
OFV says electric cars represented 6 percent of the 11,660 new cars the European Automobile Manufacturers' Association said were sold in Norway in August. If Tesla maintains its momentum it could overtake the Nissan Leaf in September. The novelty of Tesla in the country is probably giving the brand a sales bounce.
Norway's generous incentives for electric car ownership give it a unique spot in Europe's EV market, which is why Tesla has made it a priority. In addition to government subsidies for EV purchases, green vehicle owners get to ride ferries for free, get free charges at public charging stations (in addition to Telsa's own Superchargers) and free parking.
Some in Norway have criticized what they consider overly generous incentives. They say what is ostensibly aimed at price equalization has actually dropped the cost of EV ownership below those of nonelectric vehicles.
The Norwegian auto site BilNorge.no reported last week that it estimates the total government subsidy for owning a Tesla in Norway – taking into consideration all incentives for the lifetime of the car, including annual taxes – amounts to between 500,000 and 700,000 krone ($90,000 to $126,000). "The truth is that a luxury Tesla Model S car can be purchased for 450,000 krone (about $81,000), which is about half of comparable models from Audi, BMW and Mercedes-Benz," said a report on the Norwegian-language site.
Norway is the only European country where Tesla already has more than one dealership – in Oslo and Trondheim. The company has short-term plans to open 28 dealerships in 11 European countries, including six stores in Germany, five in Norway and four in the Netherlands.
Overall, electric vehicle sales in Europe are being pummeled by the larger crisis in the auto sector there. Western Europe bought 2,313 EVs in July, according to AID, which tracks Europe's EVs sales. Sales were down from the previous year in France, the Netherlands, Sweden, Belgium, Denmark, Finland and Ireland. In Norway, EV sales grew 8.6 percent, to 278 units. Tesla didn't begin selling in Norway in earnest until August, so most of July's Norway EV sales went to Nissan.
© Copyright IBTimes 2023. All rights reserved.