Tesla Voted Most Loved Brand In 2019 New Car Awards By Autotrader
Enthusiastic owners of Tesla electric vehicles (EVs) propelled the brand to the title of "Most Loved Brand" in the 2019 New Car Awards conferred by online used car marketplace, Autotrader.com, Inc.
Autotrader said Tesla formed the strongest connection with its customers in 2019 among carmakers worldwide. It said the award "is a real stamp of approval from people that live with the car day-in, day-out, and it makes each winner a true consumer champion."
The Most Loved Brand award was determined by analyzing feedback from a survey of more than 60,000 vehicle owners that rated their cars based on 16 key metrics.
Autotrader said technology was a prominent theme in the positive feedback received from Tesla's customers. Tesla owners really like Autopilot, an almost self-driving feature that makes driving easier, and the Supercharger Network, which makes recharging vehicles more convenient.
They also liked the full power delivered by Teslas, which can be harnessed by simply stamping down on the accelerator without the need for cumbersome gear changes.
Autotrader said one owner noted his Tesla "is the greatest car I have even owned. I bought it for my wife and kids to keep them safe, and make my mark for a better planet. Space, performance, tech features, gets better with age, never needs fuel. Better on every metric."
Another owner described Teslas as "insanely safe," and he felt "strong and controlled, even on snow and ice." Another said Teslas are great because they're environmentally-friendly and don't pollute.
"It doesn't cause any air pollution. I can look my children in the eye and say I didn't contribute to doing that," he said.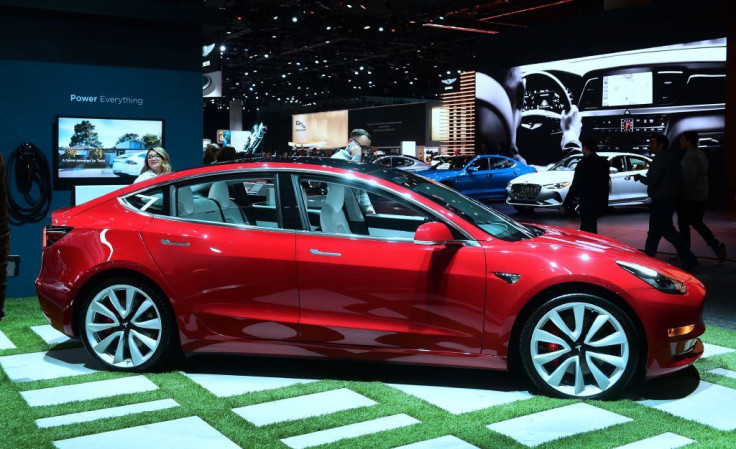 Auto Trader road test editor Ivan Aistrop said their research shows pioneering technology and the feel-good factor of electric motoring certainly plays a key role in maintaining the enthusiasm Tesla owners have about their EVs.
"Our research shows that pioneering technology and the feel-good factor of electric motoring certainly play their part in Tesla owners' enthusiasm about their cars, but there's more to it than that," he said.
"Tesla has managed to make electric motoring cool, and that's a trick that not many other electric car manufacturers have managed to pull off so far. What owning a Tesla says about you seem to be as important to owners as the car itself, and for a company trying to build brand loyalty and desirability, that's a masterstroke."
© Copyright IBTimes 2023. All rights reserved.