Tesla's Elon Musk Calls COVID Tests 'Bogus' After Getting Two Different Results
Tesla (TSLA) CEO Elon Musk called COVID-19 testing "bogus" after receiving different results on the same day after being administered multiple tests.
Musk made the claims on Twitter early Friday after he was tested for COVID-19, saying that "something extremely bogus is going on."
After experiencing cold-like symptoms, Musk said he received four COVID-19 tests on the same day and had vastly different results. "Two tests came back negative, two came back positive. Same machine, same test, same nurse," he tweeted. He said the testing device was a "rapid antigen test from BD."
Musk went on to say in another post, "If it's happening to me, it's happening to others. I'm getting PCR tests from separate labs. Results will take about 24 hours."
COVID-19 antigen tests detect certain virus proteins, producing results in minutes, but they do have an increased chance of giving false-negative results because they are faster and less expensive, according to the Mayo Clinic. Health professionals recommend PCR molecular tests as it is considered to be more accurate as COVID test results are produced in a lab environment.
Musk, 49, has shown a great deal of skepticism about the coronavirus pandemic. In a September "Sway" podcast from The New York Times, he said would not take a COVID-19 vaccine if one became available. "I'm not at risk for COVID, nor are my kids," he said at the time.
In the same podcast, he argued that if someone is at risk for contracting the virus they "should be quarantined until the storm passes" rather than having sweeping lockdowns across the nation.
But when pressed about whether he would pay an employee that told him coming to work would put their family at risk, he declined to comment, only saying he'd tell them to "stay home."
Despite Musk's strong opinions about the virus, he wasn't alone in his thoughts about COVID-19 testing. Following his latest posts, Twitter users retold him stories of their own COVID-19 testing experiences, mirroring what the billionaire was going through.
One Twitter user said they knew of "four people who missed their scheduled test and got four positives in the post."
Others on Twitter criticized Musk for his claims during the pandemic, saying it was "irresponsible."
Some wondered how Musk had access to four COVID tests in one day.
The U.S. has reported over 10.5 million positive coronavirus cases and over 242,000 COVID-19 deaths, according to Johns Hopkins University data.
Shares of Tesla were trading at $411.41 as of premarket open on Friday, down 35 cents or 0.09%.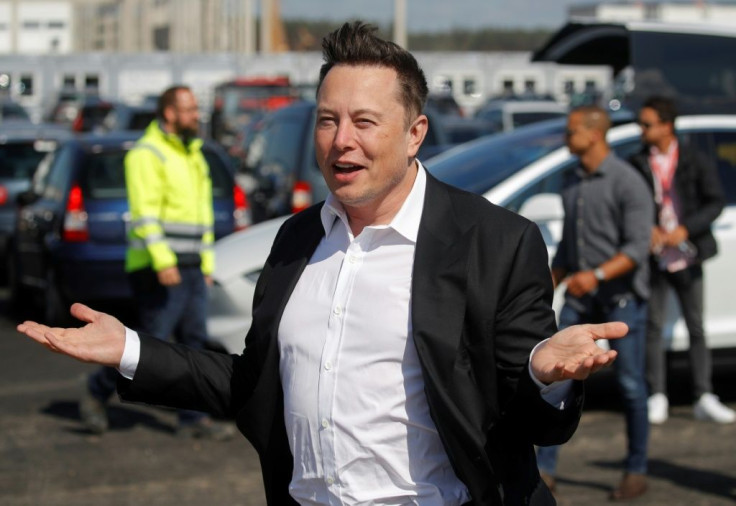 © Copyright IBTimes 2023. All rights reserved.
FOLLOW MORE IBT NEWS ON THE BELOW CHANNELS