Fauci Coronavirus Update: 'Don't Put Your Weapons Down' COVID Advisor Says Of Vaccine News
Dr. Anthony Fauci, the nation's leading infectious disease expert, doesn't believe that the coronavirus will ever be eradicated despite the latest encouraging vaccine news.
Fauci, who is a White House coronavirus advisor and director of the National Institute of Allergy and Infectious Diseases, made the announcement on Thursday during a webinar with international affairs think tank Chatham House. "Help is on the way, but it isn't here yet," he said.
Fauci's comments came after Pfizer and BioNtech said Monday that its COVID-19 vaccine was found to have a 90% efficacy in test trials. Previously, Fauci said a COVID-19 vaccine with 50% to 60% effectiveness would be acceptable, CNBC reported.
As a COVID-19 vaccine from the two companies moves one step closer to approval from the U.S. Food and Drug Administration, Fauci said Americans should not let their guard down just yet.
"The cavalry is coming but don't put your weapons down, you better keep fighting because they are not here yet," he said.
Pfizer and BioNTech have said that they expect to produce up to 50 million doses of the COVID-19 vaccine globally in 2020 and up to 1.3 billion doses in 2021.
Fauci instead said the news from the companies was "more of an incentive," adding, "We are not good to go. We have got to continue to double down on public health measures."
But Fauci was clear that the coronavirus is not going anywhere anytime soon, even if a vaccine is approved and delivered.
He said: "I doubt we are going to eradicate this. I think we need to plan that this is something we may need to maintain control over chronically. It may be something that becomes endemic, that we have to just be careful about."
But he maintained that a COVID-19 vaccine will move the pandemic in a new direction.
"Certainly, it is not going to be a pandemic for a lot longer because I believe the vaccines are going to turn that around," he added.
The U.S. has reported over 10.4 million positive cases of the coronavirus and over 241,900 COVID-19 deaths to date, according to data from Johns Hopkins University. Globally there are over 52.3 million cases of the virus and over 1.28 million COVID-19 deaths.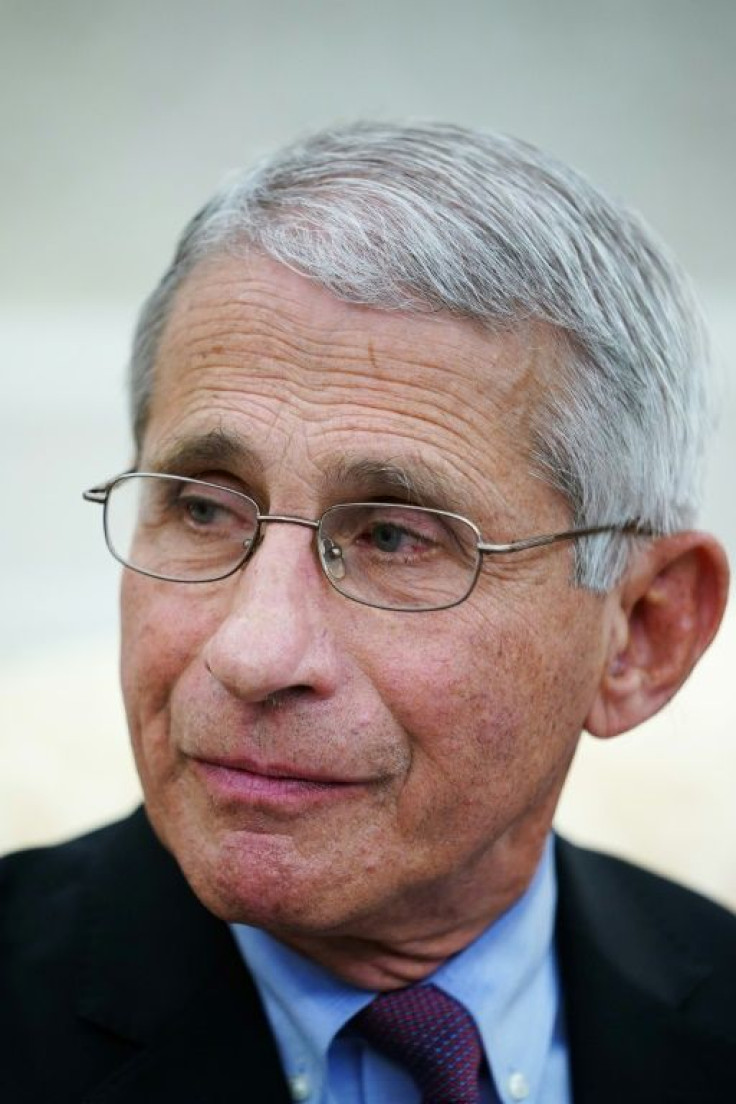 © Copyright IBTimes 2023. All rights reserved.