Tesla's Elon Musk Impressed With Porsche Taycan: 'Seems Like A Good Car'
Tesla Inc. CEO Elon Musk on Tuesday acknowledged the performance of the new Porsche Taycan in setting the world record for the fastest lap for a four-door electric vehicle (EV).
This world record time of 7 minutes and 42 seconds at the 20.8 km-long Nordschleife circuit at the historic Nürburgring motorsports complex in Germany was set in a pre-series Taycan Turbo S driven by Lars Kern on Aug. 26.
After days of needling Porsche in series of tweets, Musk took a somewhat friendlier tone on Sept. 7 when he tweeted, "But Taycan does seem like a good car. Nürburgring track time is great."
Musk's more conciliatory tone towards Porsche is going over well with EV fanboys worldwide. Some of these people said Musk's mentioning the Taycan by name and praising its racing ability at Nürburgring, one of the toughest race tracks in the world, shows his respect for Porsche's capability to build a good EV.
It's worth noting, Musk has always encouraged people to buy EVs, even if they aren't Teslas, as part of his push to create a cleaner world.
Musk's positive comments about the Porsche Taycan comes ahead of another attempt by a Tesla EV to master Nürburgring, specifically its notorious Nordschleife (northern loop) track, called the "Green Hell." This dangerous circuit is defined by terrifying inclines, dangerous turns and different road surfaces that pushes a driver's skills and his car's capabilities to the limits.
For now, it seems former Formula One World Champion Nico Rosberg will pilot the specially-modified Tesla Model S that might make a run at the Taycan's record for the fastest lap for a four-door EV.
On Sept. 8, Rosberg tweeted, "give me a call if you need a decent driver to do the lap!" Rosberg retired from Formula One in 2016 after 10 years of racing.
In answer to comments Tesla hasn't booked a slot for a record-breaking attempt at Nürburgring, the company said it will simply be part of the Industry Pool testing this week.
"Tesla is excited to be a part of the Industry Pool testing community next week at the Nürburgring. Our participation is confirmed and contracted by the Nürburgring," said a Tesla spokesperson.
Because of this, Tesla won't be allowed to conduct lap timing for the Model S during its participation in the Industry Pool testing. Tesla will, however, be able to openly test the capabilities of its Model S around the circuit.
Tesla might also try to take a shot at breaking the record for the fastest lap for any EV at Nordschleife. That honor goes to a Volkswagen ID.R.
Last June 3, this prototype EV driven by Romain Dumas completed Nordschleife in 6 minutes, 05.336 seconds.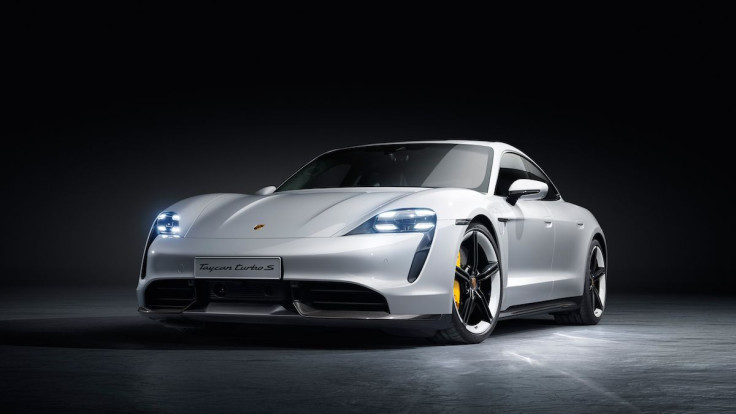 © Copyright IBTimes 2023. All rights reserved.