Porsche Breaks EV Record With Taycan On Nurburgring Track
The first fully EV product from Porsche, the Taycan has set a new record for the quickest lap by a four-door sports car at the Nurburgring in Germany. There is no previous record-holder considering this is the first time an EV has had a sprint around the circuit.
The circuit was done in a time of 7 minutes 42 seconds. Manufacturers love their bragging rights, and there is none more known for record-setting than the Nurburgring course. Over the decades, the limits of the track were explored, and so there is not a lot left for those manufacturers that want to say they were the fastest around the 13-mile course.
Porsche test driver Lars Kern took the Taycan around the slightly smaller 12.8-mile configuration of the track, and this achievement complements the other Porsche records achieved there.
Porsche also holds the Nurburgring record for the 919 Hybrid Evo which was specially modified for the ring. Timo Bernhard did it in a time of 5 minutes, 19 seconds.
Porsche claimed the Taycan was a range-topping variant with dual electric motors, one for each axle. Other perks include all-wheel drive and steering. The Taycan has an output of more than 600 horsepower.
Opinions varied on the performance of the Taycan on its maiden voyage, but most claimed it did okay. That would imply the automakers are prepared to make more and create distinctions to make headlines. These would include the quickest Nurburgring circuit or the fastest street-legal vehicle out there.
In the broader context of things, the time Nurburgring lap of 7 minutes and 42 seconds is excellent, but it is not earth-shattering.
It slots 20 seconds behind three of top tier Porsche alternatives which are the 911 GT2 RS, the Carrera GTS, and the 918 Spyder.
Even Nissan managed to get out a quicker lap of 7 minutes 24 seconds, though granted it was with the GTR. If the number of doors is not considered, it will be found the Taycan's lap recorded 40 seconds slower than the EP9 which is an all-electric supercar from NIO.
The Taycan has been hyped as one of the more notable upcoming EVs considering it was illustrated as the Mission E for the last four years until 2018. The release on the market came with certain expectations and fanfare.
With this in mind, the finding is the Nurburgring lap was another part of Porsche's full gross sales pitch for the ultimate EV model.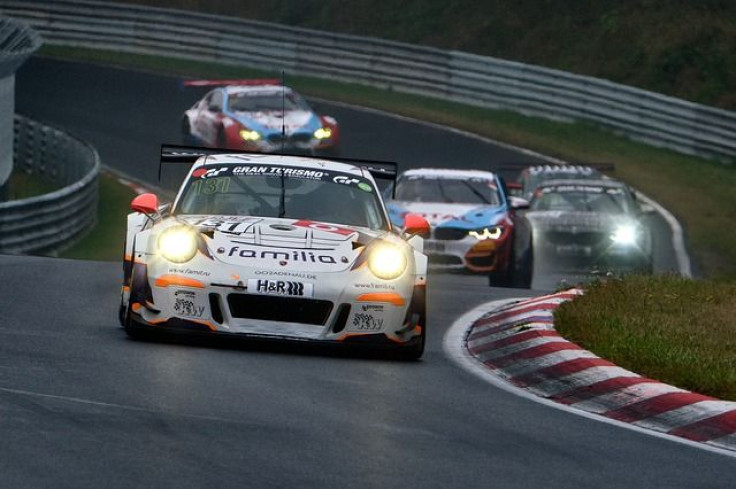 © Copyright IBTimes 2023. All rights reserved.